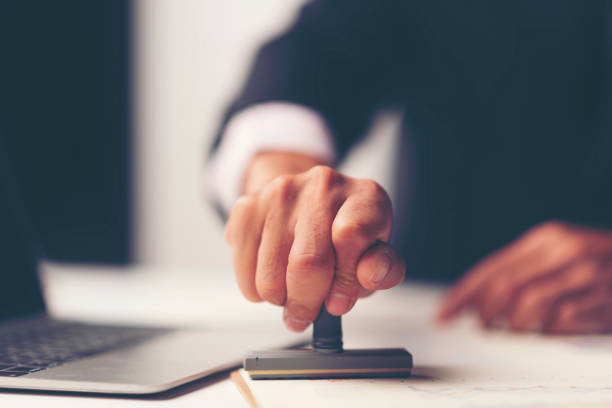 Have you ever needed to notarize your documents? If you are completing certain legal procedures like child adoption, buying a home, marriage, or preparing your will, you may be familiar with this term. Unlike in the past, states are embracing online notarization, thanks to the emergence of the COVID-19 pandemic which has brought a shift in various systems. This, therefore means that you can enjoy the convenience of having your documents notarized even when you are located in a remote place. So, what is a notary and where exactly can you get your documents notarized? Please read on to get the answers to these and much more.
Who is a Notary?
A notary, or a notary public, is an official appointed by the government to act as a witness in the process of signing important documents. This individual is present to prevent the occurrence of fraud. Notably, a notary should be impartial and follow the rules and laws of the state they represent.
Therefore, a notary is an individual present during the process of authenticating and legitimizing a document. Additionally, during this process of notarization, the signer must first be verified, and he or she should sign the document at their will without pressure or duress. Nonetheless, they must be aware of the document's contents before signing.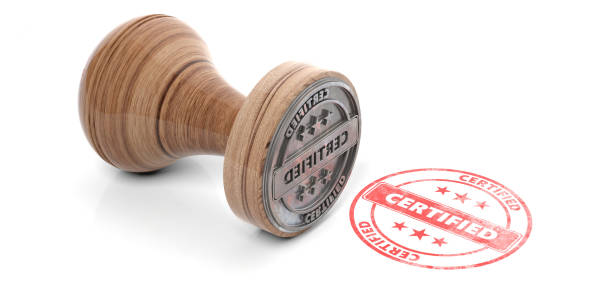 Furthermore, a notary will follow certain steps and set criteria before getting your document notarized. A document may miss validation if it fails these steps. On the other hand, if it has your current ID, signature, and physical description, the notary will sign it and have a seal of office on the notarial certificate. At this point, you may wonder what a notarized document is. Let us dig in.
Read: The Hidden Value of a Notary For your Business
Notarized Document; What is This?
A notarized document is a legally binding document whose authenticity has been verified by a notary who witnesses as you sign. Also, the notary may require you to affirm that whatever you have said and included in the document is the truth. Moreover, the notary will ensure you understand what the document means before you sign it voluntarily and intentionally. Therefore, a document is only notarized after the notary confirms the signer's awareness of the contents and the willingness to sign. The official notarization of the document happens when the notary puts an official stamp, dates it, and even signs it.
Notably, this is a document needed for legal reasons. It could be a necessity when you are adopting a child, buying a company, buying a home or even when getting married. Moreover, powers of attorney, deeds of trust, rental agreements, wills, motor vehicle bills of sale, and promissory notes are other documents that can be notarized.
5 Best Places to Notarize Your Documents
The following are some of the best places you can notarize your documents;
Online
This is one of the best and most convenient places you can get your document notarized. With online platforms, you don't have to travel to get the process done. Rather, everything can be complete from the comfort of your home.
Remember, an online notary service will deliver the exact services you would get from a physical notary public. As earlier mentioned, some states have embraced it, passing legislation allowing this. so, you can take advantage of online notaries.
The good thing is you can quickly search online and get results. Unfortunately, you may end up with endless options, and you may probably be lost for choice by the overwhelming results you will get. One of the best online platforms you can get your documents notarized through is notary24.com.
Read: Best Way to Prevent Synthetic Identity Fraud
Courthouse
This is another place where you can find a physical notary public. If you want to notarize your documents, you can visit a courthouse during working hours. In most cases, the courthouse clerks also work as notaries. However, we recommend you make prior calls for inquiries.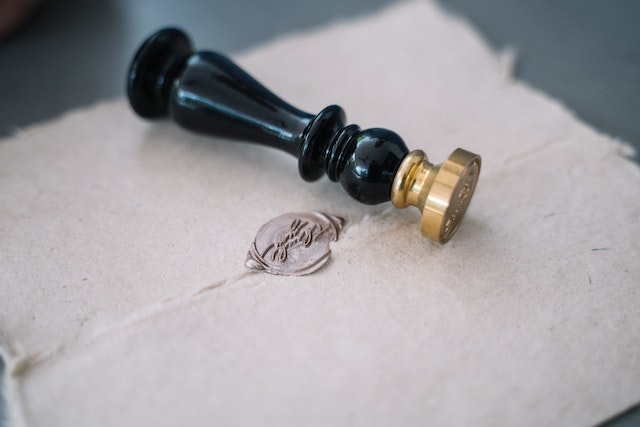 Also, contacting the courthouse earlier will help you make an appointment for the notarization. This way, you can know earlier the office to head to for the service, and the amount they will likely charge you for the same. So, the next time you want your document notarized, you can visit the county clerk's office for assistance.
Bank
A bank is a place you can get your documents notarized for free. This is because they mostly deal with documents that need notarization. Besides, it is customary for them to have a notary on-premise in at least one of their branches. They commonly have some of their employees as notaries who are ready as third parties. They then deal with your identity verification, witness you signing, and even have you swear and affirm that the document contents are truthful.
So, what should you do if you want to notarize your documents from the bank? You can contact the nearest branch of your bank. Since you are their customer, you will no doubt get the notary services free of charge. On the other hand, if you are not a customer of a bank, you may pay a certain fee. At times, they may decline to notarize your document, suggesting you go to your own bank for the service instead. Alternatively, you can enjoy the services of platforms such as Bank.pro.
Real Estate Office
Real estate is another area that calls for notarized documents. It is no wonder you can find a physical notary at a real estate office. Therefore, you can ask around to find out if they offer notary services.
Read: Frozen Account; What to Do After your Business Account is Frozen?
Packaging and Parcel Store
This is another place you can get your document notarized because they mostly have a notary at hand. If you buy your packaging supplies from the store, you may enquire about their notary services. Just like banks, they may offer them for free for their customers and probably charge a fee for non-customers.
Get Your Documents Notarized
There are legal procedures that require notarized documents. The good thing is you can get the services of a notary online and even physically. If you want to enjoy the convenience of online notary service platforms, you can do so via notary24.com. Alternatively, banks are other great spots for getting documents notarized for free especially if you are a customer. so, why not open an account with Bank.pro and enjoy their service? Nonetheless, you can get notary services from a real estate office, a packaging and parcel store, or even a courthouse.
Related Articles you Might be Interested in:
How to Get your Documents Notarized Online
3 Banks that Can Help you Get a Proof of Address