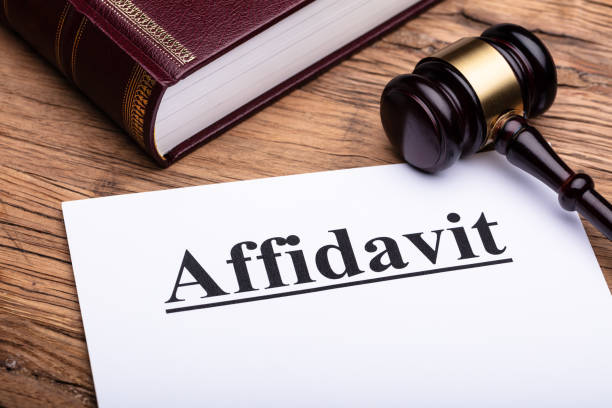 Why do you need to notarize an affidavit? Affidavits are documents that nearly everyone must sign at some time in their life. You can resolve both professional and personal matters in this way. In any case, it's critical to execute it well since your integrity and reputation may be on the line.
 In accordance with the urgency and importance with which a certain document is needed, different situations call for the notarization of the signatures on these distinct papers. It may occasionally be challenging for the claims agent to confirm the witnesses submitting the affidavit or the discovery responses—particularly if the individual required to sign doesn't have easy access to the notary. Here is a step by guide on how to notarize your affidavit.
What is an Affidavit
An affidavit is a sworn written declaration that has a variety of significant applications. One can use it to submit or answer a court motion. Also, one can use it in non-court transactions, to reassure other parties. On loan paperwork, creditors could demand it.
A well-written affidavit can provide a judge or the parties with commercial deal clarity. A concise affidavit can help you make your case and support your defenses, even though no document can guarantee legal victory or protect you from further lawsuits or claims.
Major Contents of the Affidavit
The essential parts of an affidavit are listed below.
Title: In this part write your name. Also, you can add the case number.
Statement of identity: In this section, you introduce yourself. You may, for instance, provide your place and position of work, birthdate, and home address in this area.
Statement of truth: You must swear in this part that the information you have provided is accurate to the best of your knowledge.
Statement of Facts: This section may include additional legally relevant facts. Don't forget to add pertinent details to facts and provide one fact per paragraph. The last declaration of truth is where you affirm once more that the data presented above is true to the best of your knowledge.
Notarize and sign: Your signature and the witnesses' are found in this affidavit's last part, which also contains the notary section.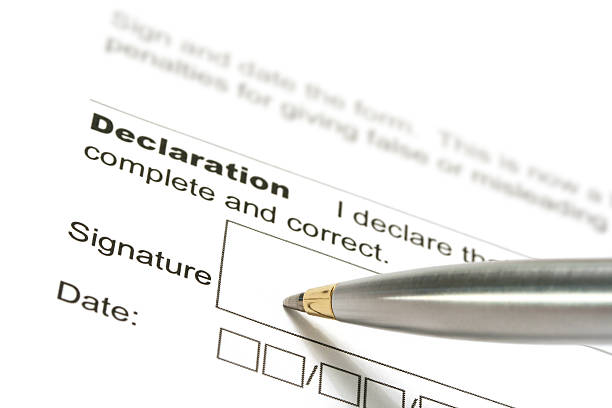 Read: Differences Between Apostilled and Notarized
Dos and Don'ts of Notarizing an Affidavit
The purpose of the affidavit will determine what information you should provide. This is your opportunity to present the details that will persuade the judge to grant you relief if you are filing the paper in court. Include information about your financial situation or creditworthiness if you're utilizing this to reassure another party to the contract.
Be succinct. Even while it would be tempting to go into excruciating detail and you might believe that additional knowledge will help you, this strategy might really have the opposite impact. Long affidavits take up too much time for judges, clerks, and other court personnel to read.
In reality, there are restrictions on how many pages you may file in many states and counties. Only discuss what you know or have observed in your writing. Don't mention anything that you've heard about or believe to be real. According to the affidavit's phrasing, you are relying on "personal knowledge" when you provide the facts, thus this should be your benchmark.
Tell the reality. Although it may seem simple, it is important to reiterate due to the serious repercussions of misrepresentation. The same penalties apply if you lie or distort the truth in your affidavit and in court: accusations of perjury may be filed against you. In some circumstances, this might lead to severe penalties and even to four years in prison.
Step By Step Guide to Notarize an Affidavit
1.Make the Affidavit
You must first draft an affidavit before you may notarize it. Usually, this entails creating a precise, succinct, and comprehensive presentation of the facts. When describing events, activities, or conditions, it is crucial to utilize precise terminology. To make sure your affidavit is properly drafted and complies with the relevant legal requirements, you might wish to speak with an attorney or utilize a template.
Read: Notarization Vs Legalization; What's The Main Difference?
2.Locate and Find a Notary Public
Finding a notary public who can notarize your affidavit is necessary after you have one that has been correctly written. State-appointed notary's public are responsible for witnessing the execution of important papers and establishing the signer's legitimacy. You may find a notary public online such as notary24, or your bank, or getting in touch with the county clerk's office.
3. Prepare Your Identification Documents
Don't forget to bring a valid form of identification when you meet with the notary public. It is often acceptable to provide a government-issued picture ID, such as a driver's license, passport or identification card. The affiant must be confirmed as such by the notary public, who will also make sure that you are signing the affidavit voluntarily and without compulsion.
4. Make an Affirmation or an Oath
According to your desire, a notary public is going to give either an affirmation or an oath. An affirmation is a secular pledge to speak the truth, whereas an oath is a religious vow. You attest that the claims made in the declaration are true and correct to the best of your understanding by taking the affirmation.

5. Notarization
The public notary will conclude the notarization procedure once you have signed the affidavit and administered the affirmation. The notarial certificate will have the date, place, and official seal. The notarial certificate proves that the notary observed your signature, established your identification, and delivered the oath or affirmation.
Read: What is the Trademark Registration Process in Germany?
6. Get a Copy
After finishing the notarization process, make yourself a copy. It may occasionally be necessary to submit the affidavit to a court or other administrative body. You can follow the case's development and use a copy of the affidavit as a resource for any upcoming judicial procedures by keeping a copy of it.
Notarize an Affidavit
Affidavits can be used for a variety of things. However, they are typically employed in legal contexts. Affidavits, for instance, can save you a lot of money and time in a variety of legal actions and events. Additionally, you can authenticate the paper using a notarized affidavit. Notarizing testimony serves only to protect against identity theft and document fraud.
 It's the sole policy when it comes to filling out an affidavit, too! Writing a sworn legal statement may sound frightening, but as long as you follow the instructions in this manual, you'll be OK. However, by using Notary24.com to handle everything for you online, you may skip all the hassles. Depending on the circumstance they are being used for, affidavits demand varied amounts of detail and complexity.
Related Articles you Might be Interested in:
3 Easiest Ways to Register a Business in Germany
Step by Step Guide on How Buy a Business Online  
How and Where you can Get Documents Notarized and Apostilled at the Same Time