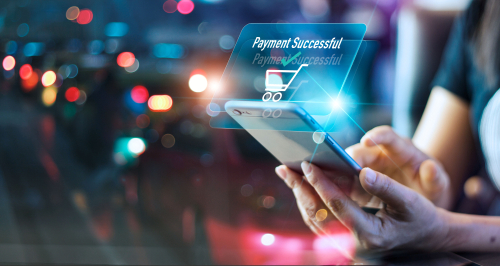 Technological innovation will always be the heart and blood of the banking industry for years to come.
When we talk about innovation, it involves development, changes for the better, new direction, a combination of all this is aimed at an easier, smoother stress-free transaction.
One of such innovations is Virtual cards. It could be debit or credit virtual cards. Before now when you hear of cards, your mind imagines a physical card you can touch and hold and use for transactions. So, what makes a virtual card special? What is a virtual card? If it's so amazing, what would it cost to get one? These and more will be discussed in this article.
What is virtual banking?
Before we answer this question about virtual cards, we need to understand what virtual banking is about.
To put it simply, virtual banking is online banking. That means, whatever transaction you do in-person in a banking hall, this time you can do it with your mobile device through an application or a website.
So, think about making payments, transfers, checking bank statements, and even making inquiries. These are activities you have to walk into the banking hall to carry out, but with virtual banking, you do it online with your device.
At this point, we can now talk about what virtual cards are.
What are virtual cards?
Virtual cards, whether virtual debit cards or virtual credit cards are electronic cards that are kept in an e-wallet using a mobile application.
Just like a physical card it has 16-randomly generated digits, a card verification number, and an expiry date and this can be used for your online transactions, in some cases, you can use your virtual card with enabled ATMs.
They are universally accepted and they are provided by Mastercard and Visa. Your virtual card can be linked to Google Play or Apple pay and used for all transactions a physical card is used for.
What is a virtual debit card?
This is a virtual card that enables you to spend money you own in your bank account.
Although virtual debit cards cannot be swiped physically, they can do all that a physical debit card can do.
What is a reloadable debit card?
This is also called a prepaid debit card and it's used to make purchases. This is different from the regular cards issued at the bank because of where the money in the card comes from.
To explain this easily, when you open a regular bank account, you are given a debit card and you can use the card to make purchases as much as the money in your account, but with a reloadable card whatever purchase you make is limited to the amount of money loaded into the card. So, your reloadable card money doesn't come from your account, it comes from the amount you loaded on the card.
Advantages of Virtual Cards
In comparison to their physical counterparts, virtual cards are cheaper options and they drastically reduce the cost of doing regular transactions physically. Some of these advantages involve:
Use of reloadable debit cards: Virtual cards make it possible to use reloadable cards. So if you are trying to cut your expenses, learning to save, or just generally want to be frugal, a virtual card gives you that advantage. Instead of freezing your physical card to cut spending, try a virtual card.
Instant Issuance: Unlike physical banks that might take a couple of days to issue you a debit or credit card, virtual cards are issued in minutes. All you have to do is sign up correctly on the platform and once that is done, your card is assigned to you.
Security: Virtual cards are linked to your main debit or credit account but unlike physical cards that have visible card numbers and magnetic chips, virtual cards don't have these so they protect your personally identifiable information when you make a purchase. They create randomised sequences or tokens that you use to make one time payments thus making it useless for hackers.
Convenience: If you are in a habit of losing your card, then a virtual card is just convenient for you. You can't lose it, you can't even touch it. You'll never have to search for your misplaced card ever again!
Top-up with Bank Transfer or Cryptocurrency: Virtual cards make it easy to make bank transfers in minutes the transactions complete. Since cryptocurrency is a form of decentralised finance and works online, virtual banking makes this easy.
How can you use a virtual card?
Virtual cards are quite easy and smooth to use. All you have to do is sign up on the platform of your choice, follow the instructions and create a virtual account, the rest of the transactions you need to make are easy. If you have any reservations or inquiries you can always contact support.
What to consider when choosing a virtual card
We always want to make the best choice, and a better way to do that is to make informed decisions. So what should you consider before choosing a virtual card? They are:
Ease to open an account: if you want to use a virtual card, ensure the platform or provider is easy to use, it has to make the process fast and stress-free. Make sure you can open your account online, and you can use your virtual card immediately after it's issued, which shouldn't take so long.
Rates and Fees: Due to the versatility of virtual cards you can use them for international transactions, if this is the case you might want to be abreast with the exchange rates your provider offers. Ensure you understand their policy and offer so that you aren't weighed down with exorbitant rates and fees. Make informed choices!
Monthly charges: Some virtual bank platforms offer lower fees on their products, others scrap the fee completely. They may charge for the use of their card, others charge a fee for opening an account with them. Be sure their policy is transparent and easy to understand so you know what you are signing for.
Account Syncing: Some platforms are easily synced to account management systems, so your account records are automatically updated and quickly too. So you don't have to wait for 2 or 3 days to see updates of your purchases or payments made to your account records.
Top 3 Virtual Cards Providers
Privacy.com – single-use virtual cards (only in US)
InstaCard – Instant Virtual MasterCard – Create instantly as many virtual cards as you need
45Card.com – Virtual Reloadable Anonymous MasterCard
At this point, you have all you need to make an informed choice regarding virtual cards. The ease and swiftness of transactions give this form of banking a huge edge over its counterpart. Remember,  to make informed choices about the fee, exchange rate, and ease of account creation before selecting your virtual card provider. Enjoy this innovation that is here to stay!