Smart Business
Trending
Free Company: How to Register a Company for Free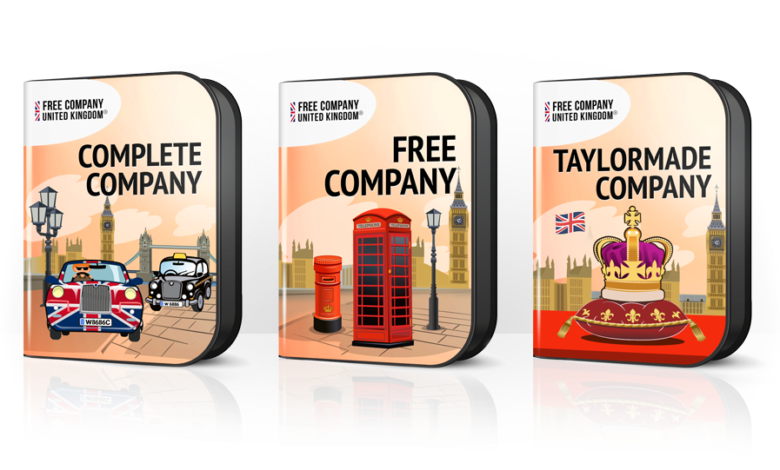 Envision yourself as the proud owner of a firm, but without having to deal with all of the headaches that come with it! That's what freecompany.uk is offering through their free company service. With the average startup in the UK costing €24,000, it is much cheaper to establish a business with freecompany.uk which only costs as low as €19. Check out this blog article to get more information about how this innovative company provides its customers with the business structure they need without the associated difficulties.
What is a Free Company?
A free company is a legal entity that has the same legal standing as any other type of business structure. In order to launch a firm, entrepreneurs with limited financial means might benefit from this program. In the UK, the average startup cost of a business is around €24,000, which is an amount of money that is not affordable for most people. You might not know that starting up a company from scratch requires lots of effort such as registered office address, accounting, and legal fees to name a few and the set-up process can take months, sometimes even years.
However, you may skip the hassle of starting a new company and start a free company instead. It's entirely up to you whether you want to do everything by yourself or employ an accountant to take care of the bookkeeping and other company issues. All you need to do is to get started with FreeCompany.uk and you will be able to register a free company in the United Kingdom without any hassle.
Why Choose FreeCompany.uk?
FreeCompany.uk is the most popular website for all sorts of business registration. You can even start a limited company or an unlimited company on the website and everything can be done in no time. Below are some of the reasons why you should choose FreeCompany.uk to register your company:
Unique Concept
Some of the business websites you might come across, only offer limited options and do not allow you to register a free company. However, FreeCompany.uk has a unique concept that allows you to create your very own company within minutes. Moreover, the website provides you with various useful tools that are designed to simplify the registration process and guide you through it. Anyone can register his or her company on FreeCompany.uk without spending a single penny.
Normal Registration vs Free Company Concept
A normal procedure of registering a company includes lots of time taking processes and tons of paperwork. This is extremely difficult for people who are just starting with their business, especially when they don't have enough capital. On the other hand, with FreeCompany.uk you can create a company within minutes by simply filling in some basic details on the website. The website offers you the free company concept that is an ideal choice for entrepreneurs who wish to start their own business with minimal investment.
A Lot of Useful Services
FreeCompany.uk also allows you to avail a lot of useful services, which are very important for your business. You can create an online presence with the help of the website. You can also use a lot of helpful tools in order to manage your company efficiently. For example, VAT can be a very stressful thing to manage, but with the help of FreeCompany.uk you can easily take care of your VAT. You can also use the website to generate a local bank account, which can be very troublesome if you are not a local citizen in the UK. It is going to take you a short time to create a new company on FreeCompany.uk, but it is important that you are aware of the process.
All Required Services In 1 Place
The main aim of FreeCompany.uk is to help you maintain all your company details in one place. There are lots of services are included when you register via freecompany.uk. It is going to make it very easy for you to create a new business and get all the required information in order to get started. For example, when you register for a free company in UK, you can have access to legal documents, all the tax details and company statements. It will save you a bunch of time and might be a big assistance to you.
Conclusion
If you are an individual in UK who wants to start a new business, then this website will be a great help for you. It can make the process a lot easier, and you don't have to worry about getting all the required information in order to get started.
In general, it is going to be a great investment for you and if you don't have a business yet, it is the perfect time to get a free business in the United Kingdom. One of the best parts of this website is that it can be used by everyone, and you don't have to pay anything to use it. Head over to the website and find out more about the program.