Smart Business
Trending
6 Ways to Use a Virtual Mailbox for Professional Service Business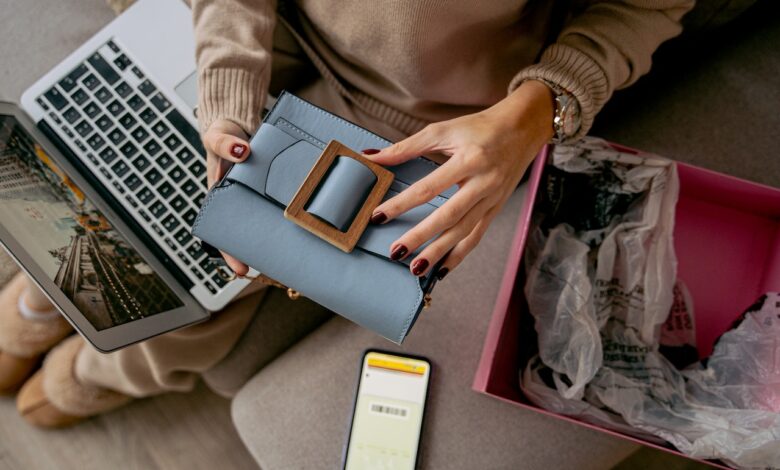 Do you operate a home-based professional service business, such as a legal firm? Even if you may work from home, there are still a lot of business requirements to take into account. The most important is how to safeguard your client and important data. You need to consider using a virtual mailbox. You're wondering how a virtual mailbox would benefit your professional services company. Get all of your questions addressed by reading on.
What is a Virtual Mailbox
You may receive all postal mail and shipments online, round-the-clock, at a virtual mailbox that has a genuine physical street address. Your virtual mailbox account will get a scan of your mail item as soon as it arrives, along with an image of it. Once the mail item has arrived in your account, you will receive an email notification.
The object can then be opened and scanned to reveal the contents of the internal envelope, transported to another location, or destroyed. If it's a bank check, you might ask to have it gratis deposited. Mail forwarding is another choice if you reside abroad because it allows you to combine things into one package and therefore save money.
Major Ways You Can Use Your Virtual Mailbox
Here is a summary of the most frequent reasons why you might require a virtual mailbox as a new business. Some applications include saving time and money by not needing to maintain a physical location and seeming more professional.
1. Maintaining Your Company's Professional Image
Gaining and keeping clients need a high level of professionalism. Your clients need to feel comfortable giving you access to their info such as addresses and bank account data. However, how can you appear professional despite where you are working from?
For instance, when you are running your business from home or you have rented a company somewhere, you would not like your clients to know that. Therefore, a virtual mailbox comes in handy, more so when you want to project the best business image.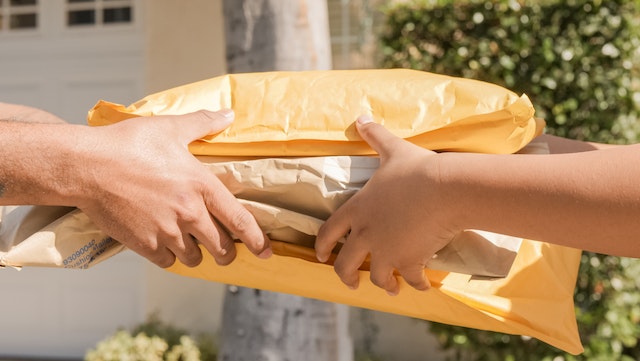 Consider how customers will determine whether or not to pay for your services. They will do what as soon as possible.  They will exclude you from consideration for employment if they discover your home address posted as the location of your legal company. Additionally, having a tangible street address associated with a business office makes you seem professional and reliable to clients.
2. Be Discreet About Your Home Address.
Many startup entrepreneurs compromise personal privacy by using their home addresses for professional contact. Even if you operate your business from home, having a commercial address from a virtual mailbox will guarantee that it remains distinct from your personal life.
Read: 4 Types of Address You Can Use for Your Business
A virtual mailbox may provide you a distinct, permanent address for your business so you won't have to worry about your home address appearing in public records that snoopers could access. This will secure your privacy. It provides the protection you need from individuals knowing where your company is located but not your home address. Additionally, virtual mail addresses become handy when having a remote business. You can operate it from anywhere in the globe, whether you're at home in your cozy jammies or traveling.
But unlike you, who can frequently switch locations and addresses, your company is required to keep a fixed address. Consider how frequently you move, travel, and how annoying it would be to have to update your company address that frequently. This specific problem can be solved using a virtual business address.
3. Saving Your Cost
One of the main advantages of a virtual address is that it is less expensive than a conventional physical office. In sites such as Buy Company, you may purchase a company address with a virtual address without having to pay the high leasing costs associated with a conventional physical office.
This enables you to lower the cost of office supplies, travel, employee salaries, utilities, upkeep of the office, and other business expenditures. You may save money and concentrate your scarce efforts on what matters with a virtual mailbox.
4. Saving You Time and Space.
Get the advantages of having an assistant without investing the effort in hiring and finding one. Instead of spending hours hiring and training new employees just to have them depart after a few months, think about investing in a virtual mailbox service.
A virtual mailbox can ease your life by arranging your key documents into folders, just like an assistant would. Smart tags enable automatic mail delivery and spam filtering, ensuring that you only receive important correspondence.
5. A Multifunctional Mailbox
With a company or professional office comes a distinguished commercial address. It may be used to accept parcels and all forms of mail from all carriers. You won't be restricted to solely receiving mail from the USPS, as you would be if you had a PO Box.
Read: 3 Address Mistakes to Avoid When Opening a Business Bank Account
You can create bank accounts or register for LLCs and corporations using your business address. Also, legal entities, subcontractors, and clients should all provide you with crucial paperwork, invoices, and checks in one location.
With a virtual mailbox, you keep an open line of communication open for your suppliers and clients. If clients continue to send checks to an outdated personal address, there will be missed payments. Having current virtual mailbox aids in stabilizing your financial flow. When you register with sites such as Rent a Company, you will automatically get a virtual business address, a local phone service and mailbox.
6. More Possibilities for Business Growth 
A virtual mailbox is an address in a professional, commercial building not only certifies your company to your existing clients but also gives future clients an excellent place to start. Furthermore, you can promote to a wider audience in various areas because you are not restricted to your home location. You will require a professional address as your firm expands.
Read: How to Get a Proof of Address for Your Amazon Store
You may have your business mail and parcels forwarded to you wherever you are, in any city or nation, even if you move around or vacation. Don't limit the growth of your company; instead, give it the necessary marketing push with a new virtual mailbox.
Why Should You Get an Online Mailbox
For startups and home-based organizations, a virtual mailbox is a cost-effective alternative that will provide complete flexibility, anonymity, and credibility so you can concentrate on higher-value company operations.
You will only view critical messages in your account if you have a virtual mailbox, in addition. There are several benefits to managing your mail virtually and looking for programs to suit all your requirements. All huge corporations to digital nomads should always consider having a virtual mailbox.
Related Articles you Might be Interested in:
How to Notarize a Proof of Address?
Step by Step Guide on How to Get a Virtual Address