Law & Compliance
Trending
Everything You Need To Know About Social Media Compliance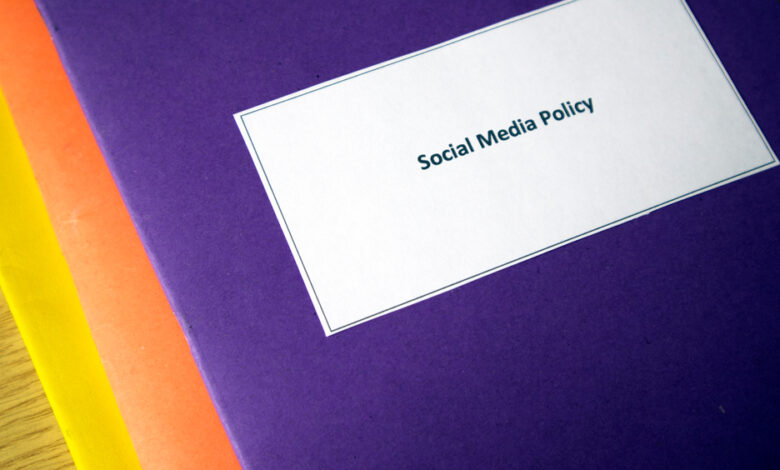 As we all know, today we are living in the age of social media. With its vast spread and use, there are rules that users need to comply with before getting social. In this article, we have covered everything you need to know about social media compliance.
The primary idea behind social media compliance is to adhere to the rules when using social media to engage with other people. However, it is not as simple as it might sound. The rules are a mix of many factors and laws from the state you live in. It includes these laws and industry regulations.
The social media compliances vary from one industry to another. Varied risks and compliance factors are involved with all industries. Below is a list of general risks associated with social media compliance.
Social media compliance risk
The first risk is user privacy and data security. Countries throughout the world have established strict legislation in this regard. It includes CAN-SPAM, Anti-Spam Legislation, Consumer Privacy Act, and many more. These laws enforce the idea that users should know if the marketers are using their personal information.
Confidentiality is another major issue in social media compliance. This factor is most prominent in the educational and healthcare department. The personal information of students of any educational institute and patients in any hospital should be kept highly confidential unless allowed by the individual to be shared on any social media.
Two acts, which are Family Educational Rights and Privacy Act, also known as FERPA, and Health Insurance Portability and Accountability Act (HIPAA), have been passed in the USA in this regard.
Read: How to Protect Online Business Reputation
---
---
To stay compliant on social media?
When using social media, several things might go unnoticed that are against the rules set by the industry. Below are a few tips that will help you stay compliant whenever using social media.
Social media policy
The first step that you can take is to develop a social media policy. If you have a team that manages social media for your company or the employees are connected to your company's social account, it can lead to disruptions and violations.
You should develop an up-to-date social media policy, and all the members of your team should be obligated to comply with that policy. Before making any move on social media the employee should analyze if it is in correspondence with the policy of the company and whether or not he/she has the permission to do it.
Read: Smart Phishing Attacks – How to Protect Yourself
Create a control access
With large teams, many people are involved in handling the social accounts for a company. If you run a big company, then make sure that you allow specific access to different team members.
---
---
For instance, if a particular employee creates content for social media, he/she should not be able to post it without the permission and approval of a higher authority.
Regular training
Making a policy once and for all will not serve the purpose. Make sure that you and your team undergo regular training to keep up with the industry trends and regulations. You should update the entire team on the latest social media strategies and risks.
Wrap up!
Managing and keeping up with social media compliance is not an easy job. It includes various aspects that might be forgotten sometimes, but this is nothing to be worried about.
Tools like Accountless, AETracker, Social SafeGuard, ZeroFOX, Smarsh, Proofpoint, etc, can assist you in this regard. These tools have different applications and work well with various industries and can help your company stay in compliance with social media.
---
---