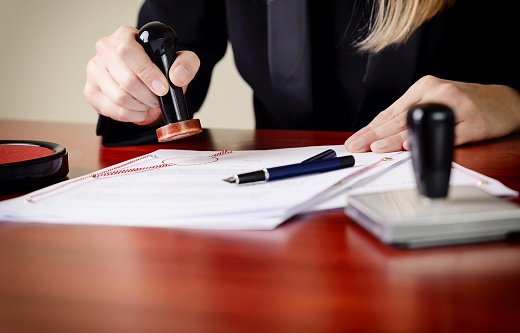 Is an apostilled the same as a notarized document? is a question we could get from a customer who is unfamiliar with these words. In this piece, we attempt to clarify the distinction between notarized and apostilled documents.
A notary public authenticates a document by notarization, and the Foreign, Commonwealth, and Development Office authenticates the notarization of a document. (FCDO).
Most people could also ponder whether authentication/legalization or apostille is the same thing. Yes, in part because "authentication" is a general phrase that includes both an apostille and validation by a consulate or high commission.
What is Notarization?
The process of a notary validating your document is notarization. There are several ways that you can verify your document by a notary public such as Notary24. For instance, it can entail witnessing your signature, establishing your legitimacy and authority, or attestation a copy of your paperwork.
A lawyer with a focus on authentication is known as a notary. It's standard procedure to have a notary public validate documents before mailing them overseas. The notary will do many investigations on the document or any signatories and afterward issue a notarial certificate.
You can widely use the notarization process is widely used, and notaries play a crucial role in preventing fraud. Once a document has been notarized, whoever may be receiving it may be certain that everything has been examined and is in order. It functions as a crucial tool for people and businesses to conduct business with confidence.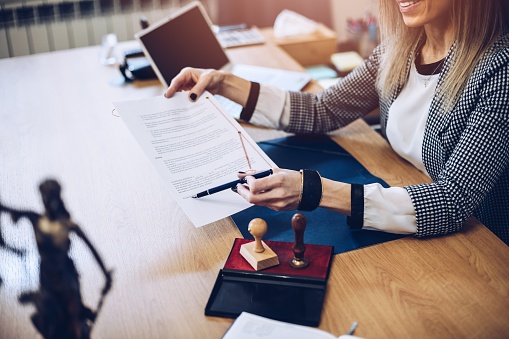 Read: How Remote Notarization Helps Improve Government Efficiency
What is Apostillization?
When a document is authenticated or apostilled, the signature and stamp of the public authority who signed or issued the document are verified rather than the contents of the document itself. Consider a multi-step authentication process, whereby the state's Secretary of State (SOS), the U.S. in which the notary signature certifies the seal. Department of State (DOS) verifies the SOS's signature and seal. A foreign embassies and consulates in the United States vouch for the DOS's signature and seal.
In order for a document from one nation to be legally accepted in another, it often requires authentication or apostille from a higher-level body. The body recognizes and confirms the validity of the signature and seals on the document. Typically, this entails a certification from the nation where the document was created that is recognized in the nation where it will be utilized.
An apostille is a type of authentication that aims to make the legalization and authentication of official documents easier so they may be accepted worldwide in other nations that are signatories to the 1961 Hague Convention Treaty.
How to Get an Apostille?
You must prepare to notarize and arrange all of your original papers in order to receive an apostille. To confirm that you have completed the conditions to get an apostille, you must additionally mention the nation in which the document will be used.
Once you've done this, you must show them to a state or federal agency that may issue apostilles, along with the required fee. Your document will need to be sent to the appropriate nation together with your apostille attached after you receive it.
 Notaries public are often not authorized to issue apostilles but online platforms such as Apostille. Ong can offer both services. However, if you planning to use a physical apostille service, it is important to notarize your documents appropriately. This will assist to guarantee that the procedure runs swiftly and without any hiccups. You may have peace of mind knowing that the signatures on your papers are authentic and complete and secure 
Read; What is a Certificate of Good Standing and Reasons your Business Needs It?
How to Notarize
To assist you in drafting your paperwork, you can think about hiring an attorney. Make sure the attorney is fully aware of all pertinent information regarding your case for you to produce a document that properly satisfies your requirements.
You can employ conventional notary services like walk-in or mobile notaries. Importantly, online notarization offers a quick, easy, and affordable alternative that enables you to notarize from anywhere. The notary must verify the signer's identification and that they are signing of their own free choice at the moment of the document's completion. It is not possible to notarize the document without these affirmations. The document will then be certified and become legally binding when the notary applies their signature and seal.
Are Apostilled and Notarized Documents the Same Thing?
Although a notarization and an apostille both ensure the legitimacy of a document that has been they are not the same thing. The primary distinction between the two is that, notarizing a document in accordance with the issuance of the state regulations; notarization guarantees that it will be legally binding inside the United States.
In contrast, an apostille ensures that a document signed and notarized within the United States will be legitimate and recognized in every nation that is a party to The Hague Convention of 1961.
Major Differences Between an Apostilled and Notarized
While authentication is a function of both notary and apostille services, there are some significant distinctions between the two. The main variations between the two procedures are as follows:
Read: The Hidden Value of a Notary For your Business
A notary can notarize a document without having previously certified it. A Notary or an attorney must verify your documents before the apostillization process.
In the UK, you can only verify your apostille in the Legalization Office of the FCDO. And only get notarization from a notary public.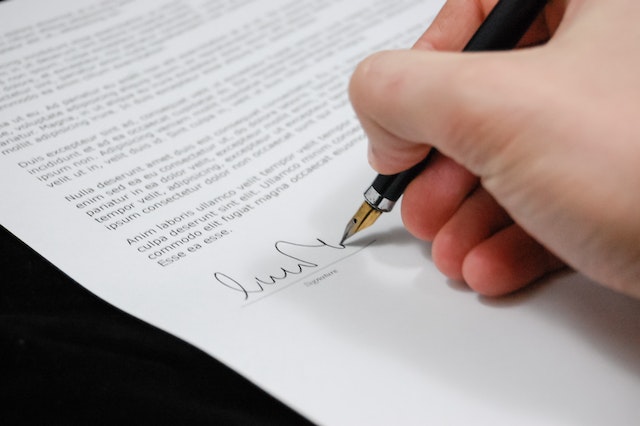 You will always notarize most of the documents that you will use in the UK. An apostille, however, is only necessary for documents traveling to specific foreign nations.
A notary can provide a scan upon request and will preserve a record of the notarized document in their notarial register. Using the Verify an Apostille function on the UK government website, you can verify an apostille.
What is the Next Step?
Apostilles especially serve as a means of sustaining an international standard for document verification. Even if the purposes of apostille services and notary public services may appear to be comparable. Notary24.com may assist you in streamlining the process by making sure your papers are full, legitimate, and ready to go. But remember the process for getting a certificate of authenticity has different criteria than notarization.
Related Articles you Might be Interested in:
Virtual Vs in Person Notary: Best Practices to Explore 2022