Smart Business
Trending
Marketing Automation: The Best AI Tools for Boosting Growth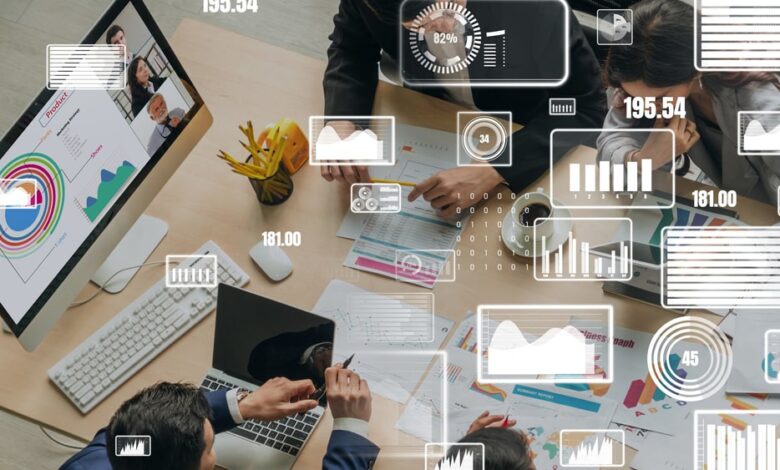 A marketer's job revolves around creating and optimizing content, analyzing data, increasing sales, creating awareness about a brand, among others. All these tasks require the right tools, and digital marketing is the way to go. As a marketer, to boost the growth of your business, artificial intelligence (AI) is, therefore, a necessity in your marketing strategy. The following are some of the advanced marketing tools you can take advantage of.
Surfer
This is one of the best digital marketing tools that can help boost your business growth. It helps a great deal with SEO, the critical factor in digital marketing. It would be best if you had it to increase traffic to your website, increase the conversion rates or make people know your brand and business.
Read: The most profitable affiliate programs of 2021
The good thing is, Surfer helps you be more accurate when analyzing SEO. It uses NLP (natural language processing). Moreover, with this tool, you can effortlessly search keywords, phrases, and sentiments that are important. Therefore, coming up with appropriate content is simpler since you can rely on the keywords.
With this AI software, the keywords you add based on your niche will help the tool generate different topics by using Google data. Nonetheless, this tool allows you to plan your content based on your domain. Another great feature of this tool is its content editor, which updates you on the scores you have regarding SEO.
---
---
Yotpo
When buying products, there are high chances that users purchase what others recommend to them. They put a lot more trust in what others advise them to buy than what they are buying on their own without a particular source of influence.
With an estimate of around 70% of online shoppers going through product reviews before buying, you sure need a tool to tap on this. The information you gather can help you know where to improve your product and understand what the customers think about the products. Yotpo is automated, and the technology it uses can analyze customer reviews. Therefore, when you use it, you can know where you should improve and the best decisions to make in your business.
Read: 7 Things You Need to Know About Business Email Signature
Nonetheless, thanks to this AI tool, you can get the main topics customer talk about concerning your product and their general opinion about what you offer. Besides, with this automated tool, you can engage with your customers through SMS, collect their reviews and ratings, have their photos and videos shown, and even manage their data.
Crayon
There is competition everywhere, and digital marketing is no different. Therefore, to keep up, you need to know what your competitors are doing and then decide what you can do differently to stay ahead. You can also apply what works for them to boost your business.
---
---
Crayon helps you stay updated on whatever your competitors are up to. You can see how they are pricing their products and services, their changes on their products, the video content they have published, whatever marketing campaigns they are launching, and much more.
Therefore, you can use this tool and do some research to analyze that benefits your business growth.
Jarvis
As a marketer, you need to be persuasive enough to convince your customers into buying your goods and services. To achieve this, you should have a good mastery of words. Your marketing copy should be very engaging. However, not many marketers have their way with words.
Read: Growth Marketing: What Is It and Six Strategies to Do It Right
Jarvis AI will help you generate your marketing copies for high conversion. Therefore, with this automated tool, your emails, ads, social media and blog posts, landing pages, and product descriptions for your e-commerce can be very engaging. Also, with the tool, you save on time and spend on a professional copywriter, and you don't have to worry about the words you use. If you need meta descriptions, or to list things in bullet points, or an SEO title for your product page, Jarvis got you covered.
---
---
Phrasee
As a marketer, other than having excellent email content, you should ensure you have a captivating subject line to increase the rates at which recipients open your emails.
Phrasee helps you have email newsletters with compelling subject lines. What's more, they are all unique, original, and are related with whatever your brand. Furthermore, it is an effective tool for your social media ads and campaigns since it will help improve your customer experience.
Frase
As a marketer, don't only put all your attention and focus on the keywords you use in your emails. Instead, remember you should optimize your outlines too. Frase AI tool will make it easy for you to research keywords and also have outlines for your blog posts that are SEO friendly.
Therefore, with this AI tool, you save time looking at Google's "People Also Ask" section or "Related Searches." What's more, Frase is also more effective since it gets questions from Google and Quora, and Reddit. Furthermore, it uses NLP technology to target a topic that can give your blog post a high ranking.
Read: How to open a business bank account in 2 days
---
---
Seventh Sense
When sending an email to your subscriber, you wouldn't want it to add up to the list of unread. Therefore, you have to work on your timing to increase the chances of having it opened. Seventh Sense is a tool that helps you analyze and know the engagement pattern of each user on your platform.
This automated tool will use the data it has on your customer to help predict when the person is most likely to be in a position of engaging with the emails you send.
Conclusion
A marketer can use automated online marketing tools for various reasons, from improving customer experience, creating awareness, enhancing SEO, increasing conversions, becoming more engaging, and writing better and effective blog posts faster. Many AI tools help you boost your business growth. The good thing is, depending on what your business needs, you can take advantage of this significant provision. Once you know your objective you can choose from the different AI tools available depending on the need.