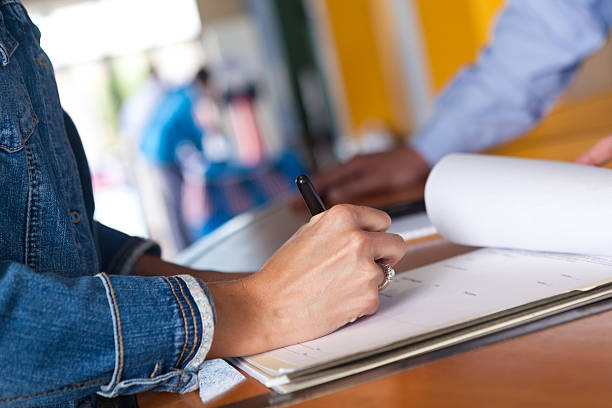 It takes a long time to set up a subsidiary, especially in Germany. There are several rules and procedures in the nation that make it more difficult and time-consuming to establish a subsidiary. If not handled properly, these laws and compliance requirements can result in heavy penalties or shutdowns.
As a subsidiary is a true and legally distinct business under German law, it is the preferred method of company formation in Germany. It has a legal framework that Germans are familiar with and finds comforting. Therefore, it the most sophisticated type of formation for conducting economic activity with a firm hold on the German market.
Major Characteristics of When Setting up a German Subsidiary
 A German subsidiary must have its own share capital, administration, and accounting system and is typically regarded as a limited liability company (GmbH). The subsidiary can carry out commercial activities under the company's mother name.
Registration with the regional commercial register and the trade office is necessary for a subsidiary in Germany. Subsidiaries are subject to the same tax laws in Germany as any other domestic company.
Shareholders typically establish the German version of the private limited liability corporation when establishing a subsidiary. The setting up process for this company type has fewer formalities than those for a branch yet, in actuality, can take longer.
However, when considering some of the benefits, many investors will choose the somewhat lengthier incorporation procedure. (Especially the fact that the parent company is no longer fully liable).
Read: How Can you Protect Your Company Name in EU Countries?
 Regardless of the yearly revenue it reports, a non-resident corporation must always register for VAT in Germany. This process is mandatory to all non-resident companies that make taxable deliveries of services or commodities within the nation.
Subsidiary Laws in Germany
The regulations governing subsidiaries in Germany state that a subsidiary is a limited liability business that functions independently of its American parent company in terms of its share capital, management structure, and accounting system. You may still carry out all business operations under the parent company's name, nevertheless.
It's crucial to remain current on all regulations for subsidiary accounting. According to Germany's subsidiary regulations, you must register online with your local tax office via the Form Management System of the Federal German Fiscal Authority. (FMS). In accordance with what amount of profit you report on the registration papers, the tax office will calculate how much you owe. Therefore, the next year, on May 31, you must file your taxes.
Step-by-Step for a Subsidiary Set-Up Process
1) Obtaining a German Residence or Business Domicile
Before making any moves in Germany, it is necessary to have an address or a company domiciliation in order to begin the subsidiary creation procedure.
2) Choosing the Appropriate Legal Form
You can pick a legal structure for setting up a subsidiary in German based on your business objectives because German company law provides a variety of legal forms for notarization.
3) Check the Commercial Registration to Confirm the Name of your Business. (Unternehmensregister)
You must confirm that you are able to use the desired company name. You may quickly and simply look for existing business names on online sources to make sure your name is distinct.
4) Create a Bank Account
The next step is to create a bank account on your own in Germany. Due to the fact that everything is done in accordance with accepted international procedures, opening a bank account is relatively seamless. You may complete this step remotely because many German banks enable you to open an account online. However, keep in mind that the majority of bank websites will only be available in German.
Read: How to Register a Company in the Netherlands?
Ensure that you provide identification; you may do this at your neighborhood post office or by asking a notary or lawyer to verify your identity. Additionally, you can submit your request in person by visiting the bank. In this situation, your passport or identification card may also be required, along with a Meldebescheinigung (your evidence of residency in Germany), from you or a representative.
5) Provide the Paperwork Required to Establish a Business
The required paperwork and documentation are determined by the company's legal structure. The following administrative procedures must always be followed:
For the establishment of any commercial or industrial operation, a statement of existence must be submitted to the Gewerbeamt.
filing a statement with the tax authorities (Finanzamt)
a statement to the appropriate Statistische Landesamt
a statement to the Arbeitssamt (labor office), if workers are employed.
a statement to the relevant professional association and the Social Security authorities (Berufsgenossenschaft)
Getting registered with the professional chamber that the business belongs to
It should be mentioned that particular authorization is needed for several types of activity in Germany. (e.g. transport, estate agencies, surveillance companies, etc.). Also, note that any extra measures that need to be performed will probably be indicated by the Gewerbeamt.
Read: What is a Certificate of Good Standing and Reasons your Business Needs It?
6) Entry into the Lower Regional Court's Commercial Register (Amtsgericht)
The following stage is your registration in the lowest regional court's Commercial Register. (Amtsgericht). The notary must deliver your paperwork to the Commercial Register. Your new company will be made public on the Handelsregister website if the necessary details regarding your business (company name and registration office, authorized representatives, legal form, and all the share capital or shares) are accepted.
7) Signing up with the Tax Department
The last step is to register your new company with the nearby tax office within four weeks of its launch and within a month after the articles of association's notarial certification.
Set up a Subsidiary in Germany
The procedure of setting up a subsidiary in Germany involves completing the necessary registrations for the country's tax and social security systems. Prior to hiring staff members and enrolling them in health insurance, you must first apply for an employer number.
The entire processing of this information may take up to six weeks. You should open bank accounts in Germany during this time in case the government needs to repay you. Also, senior figures in the parent firm should draft a resolution outlining why they chose to establish the subsidiary. Before registering your company with the German Commercial Register, all relevant papers must be legally notarized.
Related Articles you Might be Interested in:
Simplified Steps on How Register your Germany Company Online
Apostille Frequently Asked Questions
How to Notarize your Documents Online?