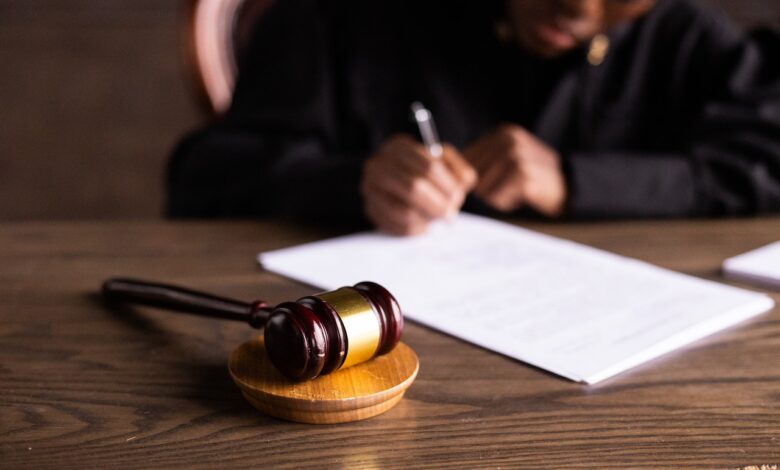 You may have heard of an 'apostille' or possibly come across it over the internet. On the other hand, people seem to confuse an apostille and a notary. This comparison comes in handy because they both involve validating legal documents. However, a slight difference makes them distinct from each other. This article considers what an apostille is, how to get it, and its importance. You will also learn where the distinction lies with its accomplice, the notary, and how an apostille is used.
What is an Apostille?
An Apostille is a legal certification presented as a document, normally presented uniquely by someone's country of origin. It is provided by a country's ministry of foreign affairs aimed at public agencies and local governments. In some countries, for instance, Japan, an apostille is required to oversee some legal procedures. They include processions such as marriage certificates, death certificates, divorce, birth registration, visa application, incorporation, or purchase of real estate property.
Read: How and Where to Get Documents Notarized
As will be discussed even deeper, the apostille can also act as a cover in case these documents are not available by the owner. They can be used in foreign countries to facilitate services for these other documents. This facilitation also helps those in authority to conform to the apostille because it is used universally. This is unlikely with the common documents where each country has its designated use and instructions to follow.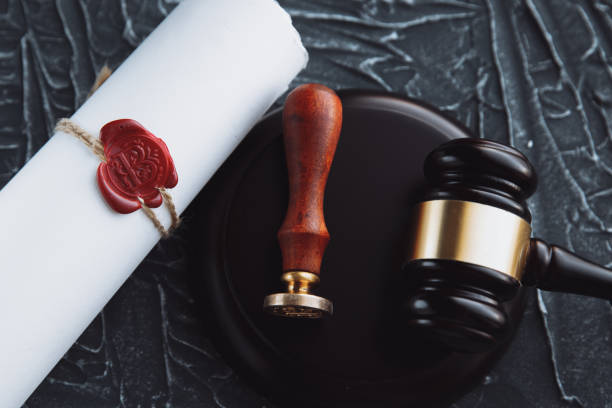 Where to Get an Apostille
Before, the apostille was only accessible in foreign affairs offices, always in person. But since the advancement of technology, these services can now be accessed online, thanks to the treaty passed at that Hague Convention and the attendees. This process involved more than 100 countries in the debate for implementing this policy. The commencement of apostille law was enacted in 2006 to support the electronic issuance of these legal documents around the world. This is even more helpful as it helps people who find it hard to access a physical office. It's easier to apply for an apostille online than looking for an in-person office, which could even be tedious.
The apostille is essential in countries that formalize it, failure to which some services might be withheld against its subjects. You must present an apostille to get similar services when traveling to such a country. You can obtain one from the embassy if you are away from your country of origin. This gives you access to the services of the foreign country's embassy consul.
If you reside in a country requiring an apostille, getting your affairs as early as possible is better to get on track. However, how can one acquire an apostille? Consider the following steps.
How Do You Get An Apostille?
Since this issue involves the law, legal entities and state compliance regulations must be involved in helping you get the required services using this document. However, some requirements should be presented as proof of ownership to obtain an apostille. These requirements will also help the legal authorities confirm whoever needs the apostille for record-keeping purposes.
When seeking an apostille, there is a required fee that you must make before the certificate is issued. Initially, the fee was less than $15, but for some reason, it has hiked to $20 per document and for all services. After payment, a form is provided, where you are required to fill in the required information. The request is sent to the foreign affairs office, so a waiting period of 10-11 weeks is given, after which a response is sent via the provided email address.
Read: What is Privacy Compliance? The Ultimate Guide
Since the information is already in the system, you are recognized in any country and the apostille instead of presenting documents such as marriage, death, or birth certificate. Nevertheless, this document can only be identified by countries that are members of the 1961 Hague Convention.
Other Steps Involved in the Process
On the other hand, you need to notarize your apostille before submitting it for authentication. This procedure should take place in a recognized public notary organization. Online companies like notary24 are well known for offering the best services that guarantee you recognition and safety by legal entities. The advantage of online notarization is that you won't need a personal visit, and your document will be ready in two days.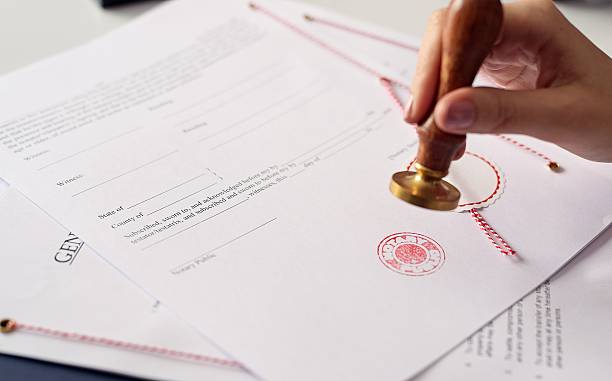 Note that your request won't be processed if it is not well-notarized. This process entails obtaining a legal clerk to sign the document before forwarding it for authentication. Finally, there is a need to translate all the documents into the English language. Get a certified translator who can change the language without altering the meaning.
Importance of Obtaining an Apostille
Other than helping you get services that other certificates could have otherwise accomplished, there are other benefits of an apostille. They include the following:
An Apostille is crucial when moving to another country for greener pastures or seeking employment. It can stand in the place of other documentation to grant the owner access to services in the foreign country. In such cases, no other legal documents are needed to grant you access to the targeted country.
Read: Virtual Vs in Person Notary: Best Practices to Explore 2022
Since the procedure taken to obtain an apostille is formal, you are safe from any possible fraudulent acts common with immigrants. This is an advantage even when you don't belong to the countries registered with the Hague Convention. Communication with your embassy is easier using this legal procedure than those using other procedures. Non-members can also be requested to issue legalization, but access to the services is easier than others.
Concluding Text
Every country is entitled to a fair set of rules to govern its citizens and ensure equality. Regarding access to legal documentation, each government has a set of rules to adhere to. Nevertheless, an easier way is to use the apostille. An Apostille is a legal document presented by a country's department of foreign affairs. The objective of this documentation is to give access to other legal documents such as marriage certificates, death certificates, divorce, and birth registration, among others. Individuals can use this document in a foreign country to help them get similar services to those of the other documents. Some countries have issued a compulsory rule to possess this document; others are free. The benefits of this document outweigh its limitations.
Related Articles you Might be Interested in:
5 Reasons why you Should Get your Documents Notarized Online
3 Best Online Apostille Services