Startups
8 Tips for Building A Thriving Online Business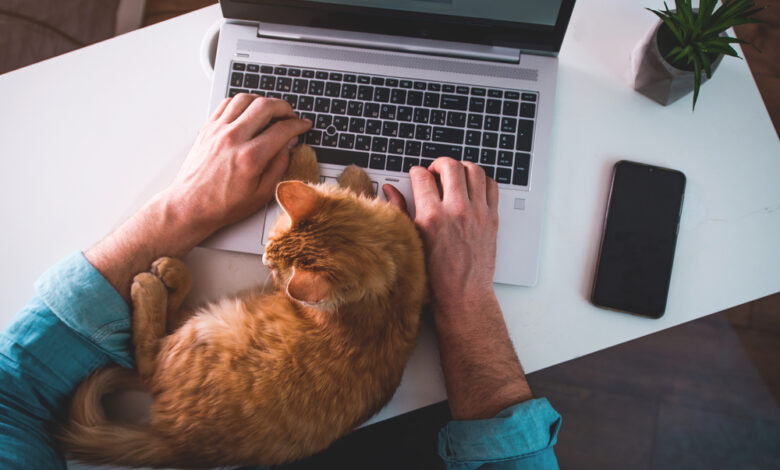 In the everchanging and dynamic world of business, it has become necessary to strive to reach your market through the most convenient means necessary.
Through this, we see the normalization of online businesses, the easiest and affordable way to reach your market at your convenience. This has been emphasized by the current state of affairs caused by the COVID-19 virus that dealt a crippling blow to our existing business structure.
Moreover, it led to the innovation of new ways to establish more workable and affordable business models. Research has proved virtual work essential as 70% of the world's population does it once a week.
Read: Virtual Offices: Increase in Popularity during the Pandemic
This article will discuss tips and unavoidable strategies for building a thriving virtual business.
---
---
Tips for building a thriving online business
Develop a Business Plan
Every successful business creates a business plan. A business plan should include what you want to sell and objectives on how you will sell and your target market.
Additionally, a vision and mission should be developed to guide you through the course of your business.
Once you have developed the objectives and the growth plan, also add a budget and a sequence of employees you will need.
Knowing the product you will sell and the target audience will guide you through the planning process. Your product does have to be tangible. It could be an online provided service. Some of the most successful virtual service businesses include content writing and media consultancy.
---
---
Notably, whichever product you choose, ensure it solves a real-world problem and creates value for your customers.
Have a Physical Business Address
Businesses establish credibility by having a physical address. Having one will ensure your customers trust you and believe in your products and services.
Your address should appear on Google Maps, which handles 3.5 billion queries every day. Having a physical location is critical in increasing customers' trust in online firms.
If you wish to take out a business loan, you'll also need a company address for your start-up. If you're a registered Private Limited Company, you'll also require it (LLC). Additionally, it will add credibility, professionalism, and reputability to your company.
Analyze Your Competition
Your competitors' activities are your most useful guide while you're just starting. Look at what they're selling and how it compares to your products; conduct a complete competitor analysis.
---
---
Find out what they're good at and what they're bad at. Use this information to identify and convert dissatisfied consumers.
The most valuable information you can get from your competition will be about how to price your goods. This way, you won't set unrealistic pricing points and lose client interest before they even get a chance to try your goods.
Set Up a Well Built and Aesthetically Pleasing Website
By establishing a website, you can create a platform that will be seen by your customers making them drawn into your business. This is your online identity, and it'll be what the customer will identify your business with.
To do this, it will be best that you outsource professional web and graphic designers that will make this website seem appealing and effective.
Use Project Management Software
By using this software, we guarantee a well-planned management structure for online interactions and orders. This will help especially in the case of deliveries for your product.
---
---
Also, it will increase the productivity of your employees. It will do this by improving the ease of delegating, accessing work, and setting deadlines for your projects.
Some good applications for task management are Google and Microsoft Teams.
Make Sure Purchasing Of Your Goods is Easy
By the time the customer has completely made up their mind on fully purchasing your product, they should not be met by any challenges. A smooth and efficient purchasing system will favor your business through being an enjoyable and direct process. Make sure that you accept all possible payment methods.
This will let your buyers feel confident in returning to your site, consequently making them purchase more of your goods.
Ensure You Have Proper Cyber Security
In the scope of online activity there is always a possibility of file insecurity, and ignoring this would be a major pitfall in your virtual business.
---
---
The ways in which you could protect your online platform include using up-to-date anti-virus software and using email checking software. Additionally, ensure you use secure networks to host your servers, provide your user with a proper database structure and also seek out professionals to work on your websites.
Note that the confidentiality of your client's data should be of the highest priority. Therefore, prevent your customers' data from being stolen or breached.
Make It a Habit To Hold Virtual Meetings For Your Team
No matter where your team members may be in this world, you need to ensure that you can always actively communicate and relay valuable information to your employees.
Though emails maybe a slightly more efficient in time management, a weekly meeting can be used to evaluate problems faced during the week, plan and set future goals. You may also use meetings like these as a public address to congratulate your team members for a job well done.
Read: Virtual Company: How Does It Work?
Conclusion
Managing a virtual team and customers is one of the hardest tasks in the business world. However, it is a necessary skill in the current world of business. With many things being done online, every business owner needs to adapt to these changes.
There are strategies you can apply when running a virtual business to ensure it's successful. If it's a start-up, the most essential strategy is to have a business plan. The plan should include the product you have chosen, the vision, mission, and a breakdown of subsequent events.
For already existing businesses, the most important entities are efficiency, the customer, and ensuring that employees are motivated.
To improve efficiency, use project management planners and delegate duties with clear deadlines. Moreover, hold virtual meetings with employees and discuss some of their challenges at work.
For the customer to be the most important entity in the company, ensure you remain credible and trustworthy. Make buying easy, and once someone makes an order serve them as swiftly as possible.