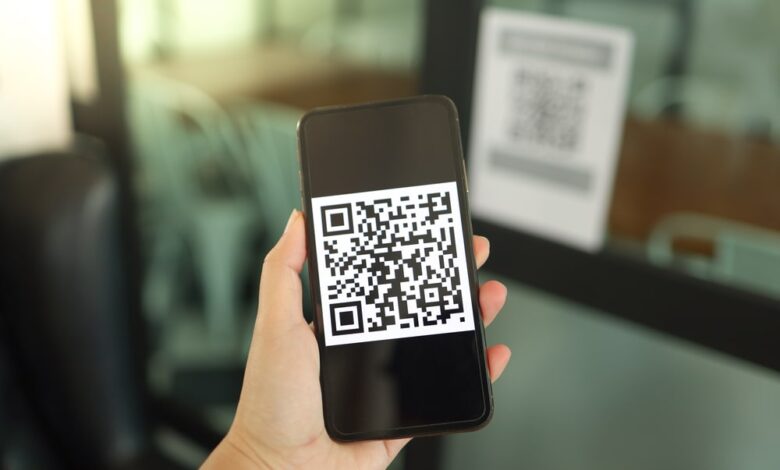 Since the pandemic struck, QR codes have been everywhere, from ad posters, billboards to restaurant tables. They invite you to scan and instantly access information. If you have dropped by the restaurant, QR codes will allow you to view the menu. Also, with the codes, you no longer have to type any web address into your device. However, when clicking on these QR codes, are there any dangers and risks you subject yourself to? Read on to find out about this and the solution for the same.
What is a QR Code?
A QR (Quick Response) code is a 2-D barcode that stores information and is easily readable by your digital device. The good thing is, most smartphones already have an inbuilt QR reader. The information here is in a grid that is shaped like a square, and it is stored as pixels. Besides, supply chains use QR bar codes to track information regarding their products. Nonetheless, marketing and advertising companies have embraced the use of these codes in their operations.
Read: The Future of Cryptocurrency
A QR code can store different kinds of data, from phone numbers and URLs of websites to thousands of text characters. Unlike a standard barcode which holds a small amount of data and can only be read from a single direction, from top to bottom, the QR code contains a more considerable amount of data. Besides, it can be read in two directions, both from top to bottom and from right to left.
The QR codes were developed to help with instant access to information. Moreover, they are easy to scan and have a distinct design that identifies them. You can use them for various things, e.g. authenticating online accounts, receiving special offers from companies, learning more about a company's products and services, verification of login details, as a link to directly download apps in Google Play Store or Apple App Store, sending and receiving payment information, among others.
---
---
The Risks Involved
As much as QR codes allow you to access information instantly, there are certain risks involved. Remember, the codes themselves preserve your privacy. However, the website it opens might do so; it might send your personal details to a third-party company's number. Therefore, if you are an unsuspecting user, it is easy to fall victim to such cyber-attacks.
The risks you might encounter with a QR code include;
When using the QR codes, there is a predetermined number to which you start a phone call once you scan the codes. Unfortunately, all the information you give out is directed to a stranger. Therefore, an attacker can use this as a method of accessing your phone or even knowing your identity.
A QR code contains your private and vital information, from your phone number to your email address. The details you give are then stored in the device you use to scan through the QR code. Therefore, this puts you at risk of having your data retrieved by a malicious attacker. They can then access your sensitive documents, such as your credit card.
After scanning a QR code, a text is revealed in the code. This is a risk since you have no idea whether any dangerous content is in the text or not because it is not human-readable.
---
---
When scanning a QR code, there is an email message it stores. The moment you send that email, you have validated it. Since you are unaware of its destination, this means you are at significant risk of a phishing attack.
With a QR code, you can get redirected to a particular website or a URL. This happens automatically after you scan the code. However, since you have no idea of what the website contains, you could be at risk of encountering undesirable content. It may even be having malware.
Read: Payment Links and Greater Sales
Having scanned a QR code for Wi-Fi network connection and authentication, it stores your credentials. Moreover, not only don't you know this network, but it is also insecure. If open and closed networks using WPA2 have some threats, what more dangers does an unknown Wi-Fi network possess?
When you scan a QR code to download an app directly, the process is simpler and convenient. However, it could be dangerous to your device. If you are using an android device, you are more vulnerable. The link could be directing you to a dangerous application. Therefore, it is best to first research an app rather than relying on such links that may be malicious in the end.
---
---
Therefore, there are risks involved with QR codes. You don't have to scan it when you see it on a wall, business card, or even on your computer screen.
Security Measures
Unfortunately, you can never tell when or where you will come in contact with a malicious QR code. The following are some of the measures you can take to protect yourself against the dangers of QR codes;
If you don't trust a source of a QR code, whether you get it in a physical place or via email, never scan it. Keep off untrusted sources.
If the circumstances allow, ensure you have a feel of the QR code. This way, you can tell whether or not the sticker applied is over a legitimate QR code. You might not know how safe the contents are. If it does not feel like the original one, don't scan the code.
When using QR reader apps, go for the ones with security features that are built-in. They tend to be more secure than others. You can be keen to check if it shows you the link contents before you visit.
Any QR code that you suspect to be malicious, let the business owner know of this discovery.
Conclusion
Read: The Future of Smart Rings – Effective Business Gadgets
QR codes have made information accessibility on companies, their products and services, applications, and even restaurants easy. However, they pose certain dangers. The attacker may post a malicious QR code over the original one, and you might not have an idea of whether the content is safe or not. Therefore, to protect yourself and your information, don't be quick to scan any QR code you come across. 
---
---