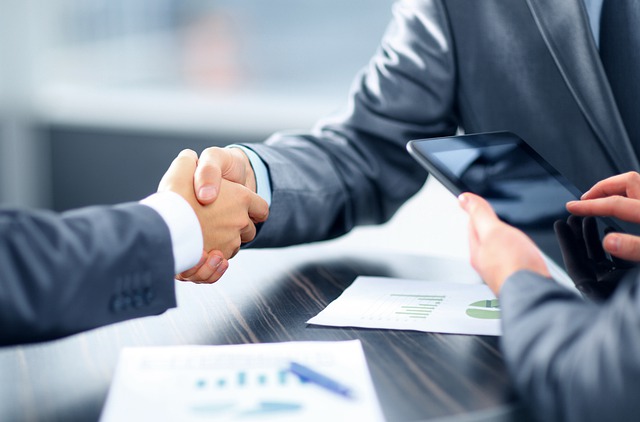 Do you ever wonder how people get a free company? Are you already aware that you can set up and run a company in the UAE even without the need of relocating? If you hadn't known of this great opportunity in the Gulf, a chance to take advantage of UAE's power economy, this is the article you need. This is home to numerous other entrepreneurs from different parts of the world and you can be a part of the prime business environment. Please read on to find out more about owning a free company in the UAE while you reside in your home country.
Why The UAE?
The thought of owning a company in the UAE without having to relocate is quite exciting. However, some may wonder why opt for UAE. Well, it is already home to many entrepreneurs from different countries across the globe. This, therefore, means they welcome the idea of having foreign investors.
Moreover, the UAE has agents that help entrepreneurs from overseas setup and form their companies on their land. They guide and lead these entrepreneurs through the process involved and what it takes to own a company in the UAE as a foreigner. Besides, these agents can help you handle visas, and issues related to business incorporation and licensing. Therefore, there is readily available assistance in the UAE. You don't have to be practically present for your company to flourish when you can have agents taking care of that.
Another reason making the UAE a popular spot among entrepreneurs is the relatively low cost of forming, buying or renting companies. However, some factors can influence the cost of company formation. These include; the location, the number of employees, and so on. The good thing is that setting up a company in a free zone is cheaper compared to the mainland. 
Read: How to Open and Access an Offshore Bank Account
Moreover, UAE has a simple company formation process. Therefore, you won't have much hassle. Plus, there is an agent to help seamlessly take care of things. However, this does not mean you ignore grabbing some background information regarding the area or matters relating to its customs and regulations.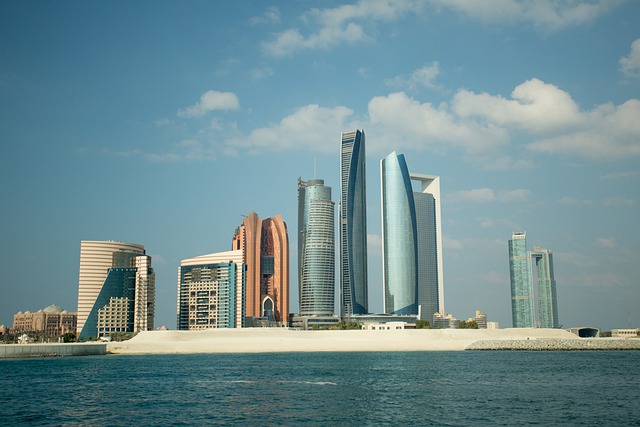 Notably, the visa reforms in the UAE also make it easier for foreigners to own companies and businesses there. The recent announcement includes a remote work visa, multi-entry tourist visa, and UAE long-term visa. The advanced infrastructure in the UAE is another attractive feature drawing foreigners.
Steps to Owning a Free Company in the UAE
If you are already thinking of setting up a company in the UAE from your home country, there are things you need to familiarize yourself with. How do the local business customs and practices operate? What documents should you have to own such a free company in the Gulf? What regulations will you need to be compliant with? Getting the answers to these questions early can help you have a smooth process when the time comes. 
These are some of the steps you can follow to own a company in the UAE without relocating;
Seek a Company Setup Agent
As mentioned earlier, agents are very crucial for foreign company owners and entrepreneurs. They take you through the steps needed to set up your company on their land. Additionally, they give you advice and assistance when you need it. Don't be surprised when the agent's services will come in handy in apparently many cases than you might have thought. Depending on the agent you subscribe to, they might help with registered office address, accounting, virtual office and a bank account. Free Company agents are the best way to ensure your business is safe, compliant and meets the country's regulations.
For instance, your agent can help take you through the company naming procedure in the UAE. He will remind you that the name you pick for your company should not be contrary to the country's public order or violate its public morals, be in connection with the activity you will undertake, and should have no name of a religion, or be previously registered under a different business.
Therefore, you should have an agent from the start to help in the initial admin procedures.
Licensing
As a foreign entrepreneur, you can take advantage of UAE's common trade license types; commercial, professional, and industrial trade licenses. However, only pick one which is in alignment with the kind of activity you plan on carrying out in your business.
Read: Free Company: How to Register a Company for Free
For instance, if you engage in any kind of trading activity, a commercial license will be the most appropriate. On the other hand, if your company handles professional services, management, consultancy, and related services, a professional license will do. If your business operations range from manufacturing, and processing to the packaging of goods, an industrial license is the best.
The beauty of the UAE is that the process of getting a license for your company is less hassle. If you have a diligent agent, you can be done in a week. Notably, the license varies in cost depending on the location you have registered your company.
Register Your Company 
As an overseas entrepreneur, you can choose to register your company in a free zone (offshore) or on the mainland. If you opt for the free zone, you have 100% ownership of your company, and can also enjoy a 0% tax regime, and exemption from customs taxes. Moreover, a free zone business has no currency restrictions.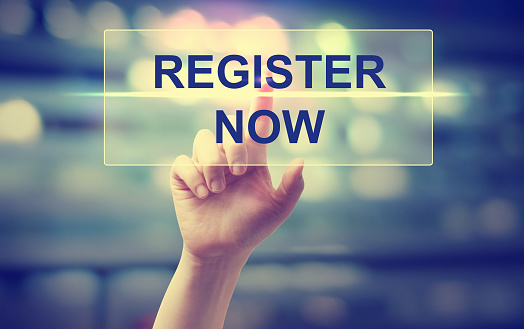 Once again, you will give your company set-up agent the needed documentation and business details so they can handle a free zone application for your company. Notably, each free zone has its own rules guiding the entrepreneurs. So, you should choose a free zone depending on your company's requirements.
Read: Why Renting a Company is Trending in 2022
Documentation
The documents required for owning a free company in the UAE will depend on the free zone your business is located in. However, these are some of the documents you may need to have ready;
A complete application form
A business plan.
Coloured passport copies of your company's shareholder(s), managers, and directors.
The signatures of the shareholder(s), managers, and the director of the company.
A copy of the trade license or registration certificate (for already existing companies.)
2 years' audited financial reports. 
Take The Leap
The UAE has an enabling environment for overseas entrepreneurs to own and run companies. Therefore, if you are interested in remote working from wherever you are, this is a friendly, dynamic, and thriving economy you can tap on. You don't have to fully relocate to UAE to take advantage of the opportunities. Thankfully, owning and setting up a company in the UAE isn't a hassle-packed affair. So, why not consider having a free company in the UAE even without relocating?
Related Articles you Might be Interested in:
How to Get a Virtual Office in UAE 
Easiest Ways of Opening an Offshore Account In Over 300+ Banks Globally