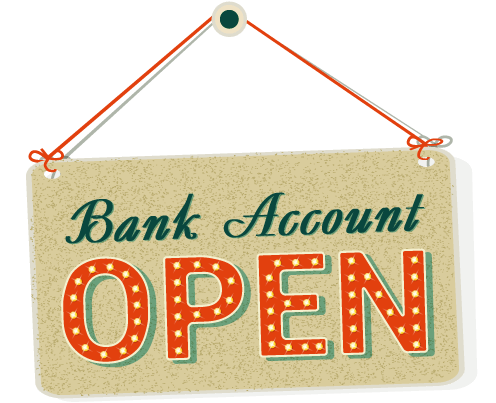 Have you ever wanted to open a business bank account in another country? The processing period could take many months, and it may be a while before the account is completely functioning once (and if) it has been approved.
The normal procedure for opening a business bank account nowadays is to provide the bank with dozens of documents including your company's incorporation documents, VAT and tax reports, proof of address, business plan, CV, etc. And it may take a few months, to get your business account opened. Also, compliance, AML, sanctions, and "wrong" nationality could be an issue here.
Success of ex-bankers
Company Bank.pro makes it easier for your company to open a business bank account. The platform was created by ex-bankers to make it easy for businesses to open business bank accounts in countries around the world. Access to banking services is essential, but many people find it nearly impossible to open an account because they can't provide all the necessary documents or don't live in their intended country. Bank.pro is here to help! They offer various services, including business bank account applications, customer service, banking assistance, and more! Click through to read more about how they can make opening a business bank account easier for you.
However, Bank.pro will handle the entire process for you and help you with any questions you may have about the matter. In other words, a business bank account opening is guaranteed by Bank.pro. If your desired country is not on the list, you may send a special request and they will help you get the country added to the list.
Why Should I Use Bank.pro?
There are several reasons why you should choose Bank.pro and not another company. Below are some of the main reasons why Bank.pro is a mile ahead of the competition.
Guaranteed Bank Account
Bank.pro guarantees its clients that the company will help them open a business bank account with a 99.8% success rate in any country of their choosing. Nowadays, that is quite an impressive claim, but Bank.pro managed to prove the success rate of their claims. The company guarantees that they will open a business bank account for you, but if they fail, you will still be able to get back a refund. There are no hidden charges or clauses that the company intends to hide from you, so this is a big relief for any client.
More Than 300+ Banks Are Available Internationally
Bank.pro offers its services to every country in the world, in more than 300+ banks worldwide. Because of this, there is an appropriate one for every business, no matter where they are located. It is also very easy and convenient to open multiple international business bank accounts with Bank.pro. All you will need to do is simply choose the one package offered that matches your needs at the time.
Express Pre-Approval
Also, every business bank account applied at Bank.pro is Pre-Approval within 3 business days. This means all business account applications are fully verified by the Bank.pro customer support team within 3 business days after your payment is received. Because of this feature, you will be able to manage your business bank accounts at the very start of the earliest.
No Personal Visit Required, All Done Online
All business bank account applied are done online. There is no need for you to visit a bank personally. This is also an impressive benefit of Bank.pro because not all banks can accept an online business bank account application, or they may require you to go there for an appointment.
Just imagine you being in the UK and interested in applying a business bank account in Hong Kong. Traditionally, you may need to physically go to the country to open a bank account, but now you can do it with Bank.pro, all in just 10 minutes, online.
Conclusion
Applying for a business bank account in foreign countries is easy for all, with the help of Bank.pro. You are able to apply with more than 300+ international banks in just a few clicks. Bank.pro can assist you in finding a business bank account in another nation.