Scams & Frauds
Trending
5 Ways to Protect Your Business from CNP Fraud in 2023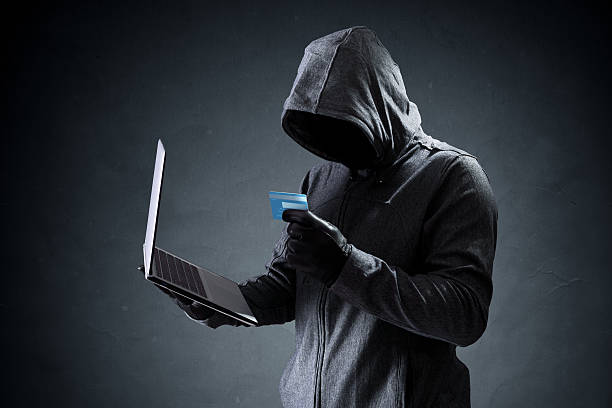 If you own an online business, you no doubt know how much convenience this level of digitization offers to your customers. Unfortunately, fraudsters are not left behind either. They take advantage of each opportunity to rob unsuspecting customers. One of their successful scams is Card Not Present (CNP) fraud. This is because online business transactions involve the use of credit cards as one of the transaction payment methods.  However, what exactly is CNP fraud and how can you protect your business from the same? Please read on to find out more.
CNP Fraud; What is It?
CNP (Card Not Present) fraud happens when a criminal has information about a credit card without the permission of the owner and uses it to make a purchase online. The details can include the card number, the name of the account holder, an address, and a digital security code. It is thus, not surprising that credit card owners are advised not to share such sensitive information.
Unfortunately, verifying how legitimate an online purchase is can be a hassle. The transactions do not involve the handling of physical cards. This makes scammers succeed in their fraud and illegal activities to a greater extent.
Notably, the customer will still have the credit card even after the scammer has stolen its details. Therefore, not all customers are aware of when they are falling victim to CNP fraud. After all, the victim still has the card. Thus, realizing that unauthorized activity is taking place in their account is usually not possible.
Some of the tactics cyber criminals use to carry out CNP fraud include stealing credit card information, phishing attacks, scamming, and hacking databases. Therefore, as an e-commerce business, you should ensure that both you and your customer are protected against CNP fraud in 2023. However, what can you do to achieve this?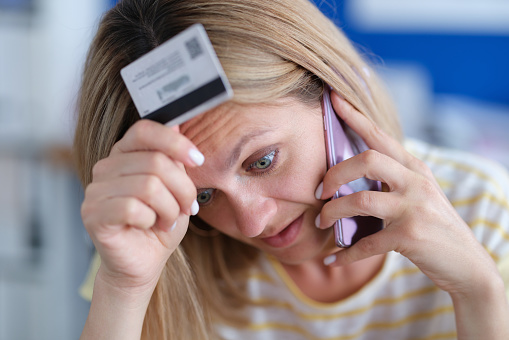 Read: How To Boost International Sales By Understanding Reshippers
5 Ways to Protect Your Business From CNP Fraud in 2023
Does your business collect payments online after transactions? If you do not want to issue your customers charge back or be a victim of theft, you have to ensure the security of your customer's credit cards. The following are 5 great techniques you can employ to avoid card-not-present fraud.
Gather Customer Information
You may not have 100% info about your customers. However, having a lot of information about your customer helps prevent CNP fraud. How? Imagine how easier it can get if you are well conversant with a customer compared to when you do not know much about him. In the former scenario, you have access to a lot of information that can help you determine how legitimate an online purchase is.
On the other hand, if you don't have a lot of information about your client, it is difficult to tell whether their credit card information has been hacked by an unauthorized person. For instance, if you know the customer's email address, billing address, phone number, credit card data, device info, or credit card number, you may be alarmed when the details entered during a certain transaction are unfamiliar. This way, you will be alert in case the card details had fallen into the wrong hands.
Request for Extra Authentication
At times, all you need to do to keep your business protected is confirm if the customer conducting the transaction is the real one. So, if you have details about them, ensure you confirm they are the ones purchasing items.
Read: Why you should Rent a Virtual Office Instead of Buying One
Besides, you can take advantage of authentication tools to ensure you are dealing with clients who can prove they are who they are. In what cases can you opt for extra authentication?
An example is when the customer is accessing the account from a foreign country or has portrayed an unfamiliar transaction behavior.
Monitor Transaction Behavior
Your customer will usually portray the same behavior or trend when purchasing an item online. Therefore, you should be alert in case you notice a strange process as the customer works his way through his purchase. So, what are some of the unusual behavior to watch out for in your customer base? They include;
Conducting very small transactions than normal; is very common especially when the scammer wants to test if the card works or not. So, if you notice a huge transaction following a small transaction, it could be a CNP fraud.
Excessively huge purchases.
Several password attempts
Failed attempts to log in
Numerous changes in the settings or information in a customer's account in a single session.
Numerous chargeback requests.
Numerous customers from a single IP address within a short while.
Therefore, ensure you monitor the transaction behavior to find out if there is anything fishy going on.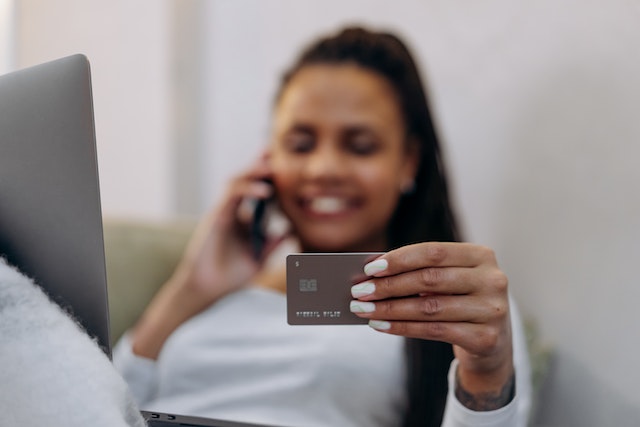 Document Chargeback Information
There are cases when some chargebacks are not a result of cyber criminals. Rather, the customer is responsible. He or she may probably argue that a transaction was fraudulent and change their mind about the specific purchases or even use a different credit card for chargebacks.
Read: How To Protect Yourself from The Gift Card Fraud
Remember, as a merchant, you are liable for chargeback amounts and any extra costs that result from CNP fraud. Therefore, you need to document the chargeback info to protect your business, especially important if the chargeback is the customer's fault. With such documentation, you have something to present to the Credit Card Company or the associate bank.
Keep Educating and Updating Yourself
Cybercriminals are ever devising new methods of scamming people. Therefore, you should be well prepared for the different ways in which CNP fraud may come. This calls for staying aware of the current tactics in play, or who are the most recent attackers and victims.
Nonetheless, when you are aware of the frauds, tricks, and tactics employed by the criminals, you can have an appropriate strategy for how best you can protect your business. Moreover, with the right education, you can know the right tools to incorporate to avoid CNP fraud.
Protect Your Business and Your Customers
Fraudsters and cyber criminals are continually increasing with the growth of online businesses, which calls for online methods of payment. If you accept credit cards to pay for their purchases using credit cards, you should protect the business against CNP fraud. This is because the cardholder will typically not be aware of the unauthorized personnel with the card details and information. Thankfully, you can always employ the above-mentioned tips such as staying updated and educated to keep your business safe and secure.
Related Articles you Might be Interested in:
How to Start an Online Business with 3 Easy Steps
3 Best E-Commerce Accounts you can Lease
How to Safely Shop Online and Pay with Cash