Smart Business
Trending
Super Apps and Ecosystems: How to Integrate Into The Customer's Lives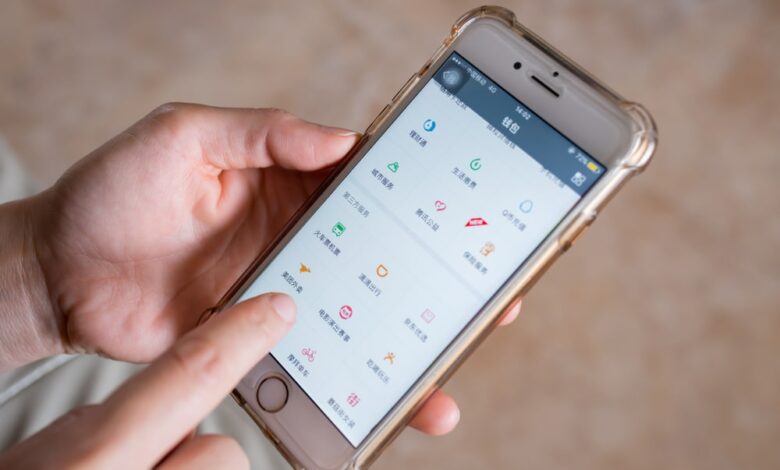 The digital world is continually evolving and transforming. Globally, users have ever-growing demands, pushing developers to work and create an ecosystem that offers variety. Besides, it is even better to get all the services and products they need in a single place. Thanks to third-party integrations, this is possible. What's more, apps like Super Apps are continually getting embraced. With the stiff competition in businesses, the end-user experience must be considered. However, how has Super App integrated into the lives of the consumer? Please keep reading to find out.
What is the Super App Concept?
There are amazing applications today, and users can do many things, from interacting in social media, making payments and video calls, requesting taxi services, doing e-commerce, and much more. You might wonder how life was possible without such amazing inventions with all these provisions. An application that offers an excellent user experience is top-notch. Imagine having numerous apps in a single umbrella, an eco-system sort of. How would it feel?
Read: 7 Things You Need to Know Before Investing in Cryptocurrency
This is what a Super App is all about. It is an umbrella app that hosts many apps. In other words, it performs many functions. Notably, a Super App combines social media, payment, delivery and transaction, loyalty programs, etc. The idea behind all of this is to get the customer's loyalty by adding in more services. The more services a Super App offers, or the more its functionalities, the more convenience it offers to the end-user and the higher its superpower.
Therefore, a Super App is a one-stop application that incorporates nearly all aspects of a consumer's life. It is important to note that this app has expanded its ecosystem after integrating other mini-programs. It is no wonder it is dominating China and Southeast Asia markets.
---
---
An example of a Super App is WeChat. Initially, it was an instant messaging app. However, Tencent transformed into an ecosystem that provides numerous services to the user; virtual wallets, medical consultations, booking a taxi, making hotel reservations, gaming, among others. Other similar apps have addressed various consumer needs under a mega platform.
However, why has the concept grown so much? Since the COVID-19 pandemic began, consumer preference has drastically changed. Unlike the traditional methods of service delivery, they now prefer anything done remotely. Everyone wants to stay protected and, hence, e-commerce is the order of the day. This, therefore, led to the increase of mobile apps so that consumer needs are met. It is not surprising to see a tremendous increase in online shopping and grocery delivery apps, and much more.
Read: How Voice Search is Transforming the Future of E-Commerce
The beauty of Super App is that it offers dozens of solutions to consumers. They no longer have to download several apps to get what they want. They are sorted with an umbrella app like Super App, offering a collection of apps in a mega platform. This is an advanced ecosystem that is simplifying consumers' lives.
What to Consider When Making Super Apps Super
For users to view these apps as super, there are consumer expectations that the developers and parties involved must keep in mind. This has a lot to do with the elements they put in place to offer a one-stop shop for the end-user. These include;
---
---
There are different customers with different needs. Therefore, a super app must be in a position to work for all. Keep in mind that some customers still have the idea of doing everything physically, from shopping to banking. Also, the group in the digital world loves the convenience of getting what they need with a simple click. Therefore, a Super App should include both groups and remove any barriers that could be present. This way, every user can enjoy their experience on the app.
The personal data and information of a user should be protected. Any successful app should accomplish this. Therefore, the Super app developers should consider user privacy to address their concerns.
Openness and Readiness For Partnerships and Collaborations
When you want to create a Super App, you must be willing to partner with other platforms. This will allow you to cater to customers' needs as they can get multiple services and products in a single umbrella app. Therefore, the structure of the Super App should be in a way that allows seamless integration of other platforms in the ecosystem you have created.
Read: Virtual Reality for Business: How VR Will Change Entrepreneurship
When customers use your Super App, they should have an excellent user experience. Therefore, make an easy-to-use app where it is easy to look up services and products. At the end of the day, when the user can get all they want from a single platform, they save a lot of time. This is a convenience you should offer them. Thanks to the Super App, let them pay their bills, make bookings, play games, and do other numerous things in their lives.
---
---
The competition between businesses is stiff, and to stay ahead of the curve, your business must have value. For a Super App to be Super, it should have various services so that the users get access to the solutions to their numerous needs. This makes it easy to retain users, and in general, the business gets its value.
What is the point of offering solutions to consumers but not being concerned about how you do this? Making the world a better place goes beyond making it easy for consumers to satisfy their needs. Therefore, consider the impact of the Super App's service on the environment. Are you contributing to global warming in any way, maybe through transportation? What are green options you can adopt? Does your packaging increase or reduce waste? These are some things to consider when thinking of a Super App.
Conclusion
A consumer's life involves so many things; ordering a car, messaging, banking, booking a hotel or flight, requesting food delivery, and much more. Previously, a consumer would have different apps for each. Thankfully, the emergence of Super Apps has made everything easier. It provides an ecosystem where different apps providing different services and products are all under one platform, which acts as an umbrella. This way, the consumer needs are satisfied all in one place. With Super App, you have numerous tasks performed in one place.
Do you want to create your own Super App? Try VirtualBusiness.eu
Other articles you might like:
---
---