Smart Business
Trending
Best Inventory Forecasting Tools for Your E-Commerce Business
The past data in a business, the previous trends, and known events that are bound to happen can come in handy when an e-commerce business wants to predict the future so it can have enough products to cater for the consumers' orders. This is where inventory forecasting comes in. However, what exactly is it? What are the best tools an e-commerce business can utilize to achieve it? Please keep reading to find out.
What is Inventory Forecasting?
Businesses are involved in numerous practices, and inventory forecasting is one of them. It is the practice of utilizing the previous data and trends as well as known events expected to happen to predict the levels of inventory it requires in the future. Remember, as a business, you have consumers with needs to be satisfied. They will make orders, and you need to provide the products.
Thankfully, when you practice inventory forecasting accurately, the products available in your business will always be enough to cater to the needs and orders of your customers. What's more, an accurate inventory forecast prevents you from spending either too little or too much on inventory.
Remember, when doing inventory forecasting, you calculate the amount of inventory that is necessary to fulfil your customers' orders in the future. Therefore, it is a practice that helps you have customer and supplier satisfaction.
There are tools that can help businesses in inventory forecasting. The following are some of the factors to keep in mind when considering such;
The total cost of ownership of the tool
Reliability
Your ability to evaluate all the features of the software before you make a decision
High-quality support
So, what are some of the best inventory forecasting tools that can come in handy for your e-commerce business?
Best Inventory Forecasting Tools in E-commerce
When you have an e-commerce business, software platforms are your best friends. Some are powered by AI while others are not. Whether you want to improve the user experience or want a tool that is fast and convenient for your inventory forecasting needs, the following tools can help;
This software has to top the list of the best inventory forecasting tools available. It is available on Windows, Mac, and the Web. Moreover, it is AI-powered, has great inventory availability, offers accuracy when forecasting, provides a high percentage reduction in stockouts and can help reduce excess inventory. Nonetheless, it can help you save time in inventory forecasting, planning, or even when ordering.
Are you worried about the price? Well, you can take advantage of the free edition which is free for an unlimited period. Alternatively, you can book a demo for the same. So, what are the benefits of using this software?
First, its user interface is fast making it efficient and effective for your business goals and development. Also, it makes the implementation process smooth and fast. Besides, since this software uses artificial intelligence, AI, to forecast demands, your business can successfully deal with market changes since it will help you apply forecasting techniques when it is appropriate to do so. Furthermore, it easily integrates with your data source, from Excel, Shopify, to other systems.
Therefore, when you need an inventory forecasting tool that is easy to use, accurate, flexible, offers great customer service, has great features and functionality, and gives you value for your money, Streamline is the way to go. Notably, one of the major disadvantages of this tool is that it has a limited web version.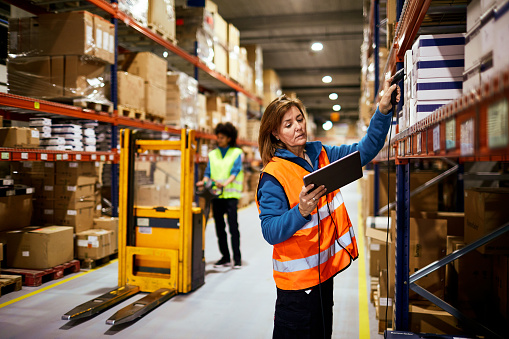 This is a tool that enables the automation of forecasting processes in a business. You can use it easily in the form of a spreadsheet. What's more, you can download and upload data on it. If you have other oracle modules, you can easily integrate the two since this software has inbuilt capabilities to achieve this. The tool is functional and the worksheet offers you an option for graphical representation of data.
The layout of Demantra is user-friendly, making it easy for you to review data. Besides, the software offers flexibility and forecasting techniques for you to make good use of. However, users of this tool cannot easily get through complex processes.
SkuBrain is great for inventory forecasting since it uses the sales history of your business to predict how the demand for your products will be in the future. It then offers recommendations on what you should stock to meet your customers' needs depending on your current stock levels.
The advantages of this tool include; ease of use, a simple user interface, a responsive team, and great customer service. However, they offer no in-person training for their users.
Read: How Voice Search is Transforming the Future of E-Commerce
This software is entirely retail-oriented-most reatilers use it to levarage competition and stay . It can help your e-commerce business plan better, thanks to its accuracy in forecasting. Moreover, it will help optimize planning in your workforce.
Additionally, the software is easy to use, meaning you have some independence for your business. Most processes in this tool are automatic and it can quickly take in big data. The team behind Relex is a fantastic one. Furthermore, it offers great flexibility and user experience since the user can easily personalize and customize their environment. However, if you have a small monitor screen, the interface isn't very appropriate.
This tool is made by the software company, Blue Yonder. It provides offers supply chain management, category management, manufacturing planning, and retail planning. The good thing with Luminate Platform is that it connects all the specialists in a business and makes collaboration much easier. Moreover, getting the training is a plus since you will enjoy the experience more.
This tool is very functional. However, there have complains regarding speed, ineefciency and design from some users . Moreover, others are not happy with the cost and support.
Conclusion
An e-commerce business, like any other business, has to cater to the needs of the customers at the right time. This means fulfilling their orders. The good
thing is, you can always use the past data to predict what will happen in the future. Therefore, with the past inventory and what you currently have, there are tools that can make inventory forecasting easy. Some of the great software to take advantage of include Streamline, Relex, Oracle Demantra, and Luminate Platform.
Other articles you might like: