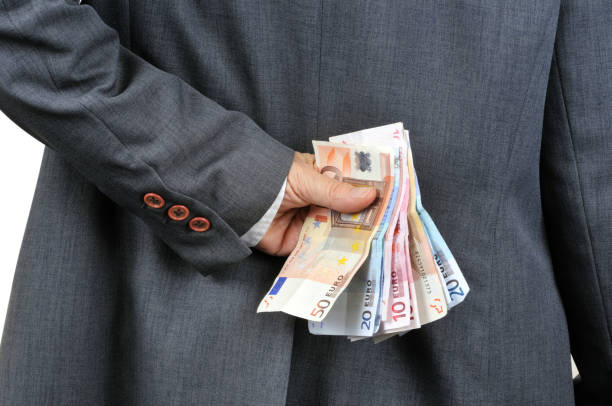 Throughout history, white-collar crime has advanced, with most culprits employing new techniques to suit their needs. Most white men with at least some higher level o participate in white-collar crime. These could include men in their late 30s and 40s, employed, usually married, mostly religious, and with very less cases of past crimes. With this low profile, it takes time to identify them, which explains why this form of crime is still prevalent in our societies today. This article discusses the statistical depth of white-collar crime and the most challenging situations that white-collar crime and investigation lawyers go through. But let's first understand what this crime entails.
What is White Collar Crime?
White-collar crime is a range of fraud committed by business and government professionals. As stated earlier, this crime is mostly committed by middle-aged men with a low profile and fewer crime cases. White-collar criminals are the most difficult category of crimes to detect compared to others like blue-collar jobs.
In June 2022, the largest number of prosecutions of white collar crimes was reported as that of the Fraud-federal program.
Considering the top-ranked lead charges, the US magistrate courts filed 22 defendants in white-collar crimes for 3 matters in June 2022. These magistrate courts handle petty cases that the court considers less serious misdemeanours.
Among all the white collar crimes worldwide, cybercrime is the most common one, which is used in the commission of the white collar crimes of fraud, money laundering, counterfeiting of currency, and identity theft. Lately, identity theft is believed to be the fastest growing white-collar crime in the US.
---
---
As little as they might seem, white-collar crimes are non-violent but involve notorious victims. These victims could be people very closely related to you, like, family or co-workers. Also, white-collar crimes can destroy your company, wipe out your personal life's savings, cost investors billions of dollars, destroy your reputation, render you bankrupt, and erode the public's trust in institutions. 
Read: Why Renting a Company is Trending in 2022
Types of White Collar Crimes
There are 5 types of white-collar crimes, including;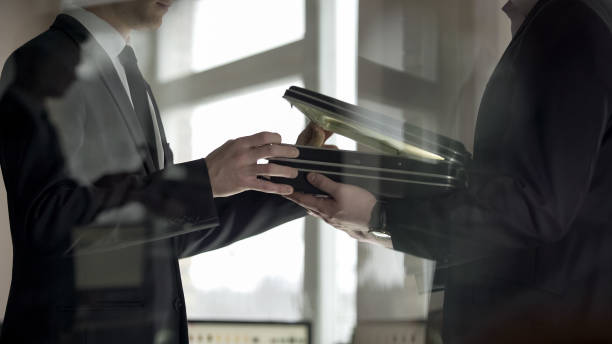 Corporate Fraud
This category involves accounting schemes and self-dealing by corporate executives. The FBI, in this case, focuses on obstruction of justice, which involves activities set to conceal this type of criminal conduct, false accounting or misrepresentation of financial conditions, fraudulent trades designed to inflate profits, and illicit transactions designed to escape regulatory oversight.
Many companies have been victims of these crimes planned by employees. To manoeuvre the market, new companies have opted for outsourced accounting services before trusting individuals.
---
---
Corporate insiders also help with;
Stock trading based on material, non-public information
Kickbacks
Misuse of corporate property for personal gain
Individual tax violations related to self-dealing
Money Laundering
This involves cleaning dirty money by making it look like it's from a legitimate source when it's only hand-made. Since the money is untraceable, people with this kind of fraud can accumulate wealth, escape tax, avoid prosecution, increase profits through reinvestments, and fund other criminal activities.
Read: How to Open and Access an Offshore Bank Account
Criminals who use this scheme might derive their sources from;
Complex financial crimes
Health care fraud
Human trafficking
International and domestic public corruption
Narcotics trafficking
Terrorism.
Securities and Commodities Fraud
This involves the creation of complex investment vehicles and the tremendous increase in money from frauds committed by the securities owned by private organizations. Also, it creates opportunities for individuals and businesses to create fraudulent investment schemes. In this case, the FBI works closely with various governments to investigate securities and commodities fraud.
---
---
Mortgage and Financial Institution Fraud
White-collar crime could happen in financial institutions such as banks and credit unions. These criminals compromise the client's confidential information and steal from them.
On the other hand, mortgage fraud happens when someone lies to influence a bank's decision to mortgage a house.
Intellectual Property Theft/Piracy
This involves robbing people or companies of their ideas, inventions, or creative styles. The US loses billions of dollars each year to this fraud.
The investigations office focuses on the theft of trade secrets and copyright infringement of products that can impact people's health and safety.
What Are The Statistics Of White Collar Crimes?
Previous research observed that white-collar crimes could be estimated to make up only 3% of federal prosecutions. These prosecutions had decreased by 53.5% compared to 2011, when these cases were heard frequently, and 24.4% less in 2017. This is a very low percentage of persecutions compared to the total number of crimes committed. That said, it is clear that some crimes are not reported, whereas they could be very disastrous. This ties up to a certain argumentative proof which explains that up to 90% of white-collar crimes go unreported. It explains why there is an increase in crime issues while a steady decline in white-collar crime prosecutions.
---
---
Must Read: Corporate Bankruptcy: Common Reasons Why Companies go Bankrupt
However, in 2021, annual losses from white-collar crime persecutions can be estimated at $426 billion-$1.7 trillion. This wide range experienced resulted from a lack of persecution during this period. Another causative agent to this could be the increase in internet use today, with technology taking the lead in most areas.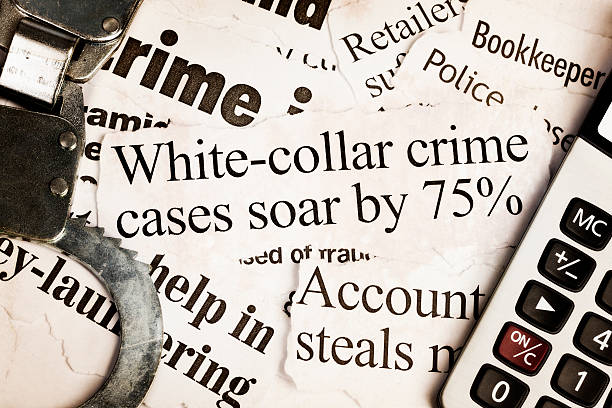 In 2021, there were 4,727 white-collar persecutions in the US.
The following is a tabulated form of white-collar crime prosecutions up to 2022:
| | |
| --- | --- |
| Fiscal year | Total federal prosecutions for white-collar crimes |
| 2022 | June, 229 |
| 2021 | 4,727 |
| 2020 | 4,200 |
| 2019 | 5,702 |
| 2018 | 5,932 |
| 2017 | 5,825 |
| 2016 | 6,253 |
| 2015 | 6,935 |
| 2014 | 7,864 |
| 2013 | 8,373 |
| 2012 | 8,433 |
| 2011 | 10, 162 |
The latest available data from the justice department shows that in June 2022, the government reported 229 new cases of white-collar persecutions. Information provided by the Transactional Records Access Clearinghouse (TRAC) revealed that this number has reduced by 23.4% compared to the previous month.
---
---
Since the year is nearing its end, we expect general information on the 2022 total data for federal prosecutions for white-collar crimes.
Take Away
Across the globe, an average of 24% of households and businesses experience white-collar crimes, most of which are based in the US. Over the years, this crime has defrauded businesses a lot of money (over $400 billion). As stated above, the lack of accountability for white-collar criminals is the main reason for the increase in these activities. For instance, over the decade, white-collar crime prosecutions in the US have decreased by 53.5%. As a result, these crimes make up only 3% of federal prosecutions. This issue needs to be addressed immediately before its effects spread much further. This can be done by cooperating to report such cases as soon as possible.
Related Articles:
Best Virtual & Outsourced Accounting Services 2022