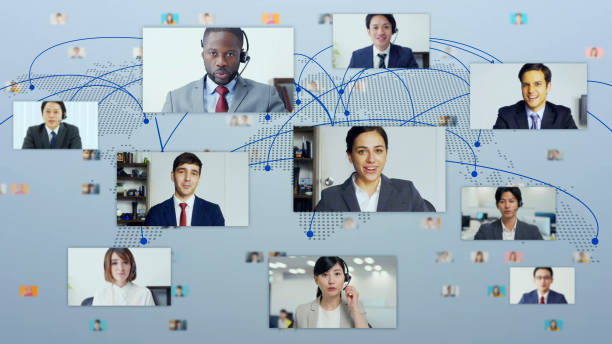 Businesses and startups worldwide have benefitted from the evolution of technology. The products and services that advanced technologies provide for ease of business have grown in the last decade. One can see the effects of digital skills and tools that help entrepreneurs and businesses to achieve their goals. Virtual office services are one of the major tools harnessed by business owners in today's world. Providing access to quality facilities and collaborative tools, virtual offices have become a must-have for many businesses.
What is a Virtual Office Service?
Simply put, a virtual office service provides office products for small businesses without the costs of administrative staff, rents, and leases. They give businesses a physical address, mailing addresses, video and teleconferencing equipment, and phone answering services. Virtual office services are efficient for startups with limited financial resources that want to minimize operating costs.
Virtual Office Services offer various kits to suit company needs. Freelancers, Digital Businesses, and Small and Medium Enterprises (SMEs) that want to expand their reach can use these services to achieve those brand goals.
Read: Amazon FBA: What Are The Big Shortcomings?
Advantages and Benefits of using Virtual Offices
Asides from the extensive use of newer technology and digital products, Virtual Offices provide some advantages to the businesses that employ them in their daily work. Some of these benefits include;
---
---
A virtual office helps small companies create a very professional look. Working with a small team, and from a garage, a virtual office can have its address in an office complex in any of the largest cities in the world. With this, prospective clients and customers are convinced that they are dealing with a legitimate business, and are encouraged to patronize the startup.
A virtual office is very flexible to operate. There are usually no rigid times for resumption and closing, as in brick and mortar offices. A virtual office allows for flexible working hours, and this improves the productivity of personnel. With a virtual office, productive hours are not spent commuting to work, and efficiency is also increased.
Virtual offices encourage remote work. With a virtual office, CEOs can hire talents and professionals from anywhere across the world. These talents can easily open their computers or mobile devices from thousands of miles away and enter the 'Office'.
Virtual Offices help to save running costs such as rent, electricity, and other overhead expenses that accompany getting a physical office. The cost of running a virtual office is minimized to internet data costs and subscription to the Virtual Office Service. This is an ideal choice for start ups and new business owners to prevent a surge in their capital cost.
Virtual Offices assist businesses to have seamless communication within the company and with clients. With a virtual front desk, the virtual office allows businesses to interact with their clients without any hiccups. The services also provide videoconferencing and meeting rooms for internal communication.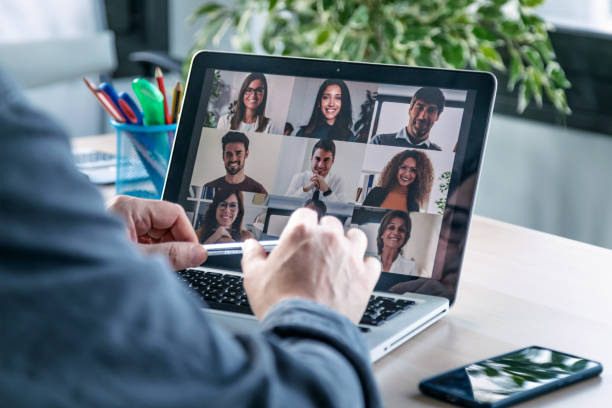 Growing Demand for Virtual Offices during the Pandemic
The advent of the Coronavirus pandemic informed the need to do business and run companies differently. Remote work and 'Working from Home' were not foreign concepts before the pandemic, however, COVID-19 necessitated its adoption across various industries around the globe.
Moreover most people have shifted interests in how they run their business by paying attention to virtual services, online selling and others even renting businesses. The demand for virtual offices has grown since the pandemic, with various restrictions preventing physical offices from functioning.
With the COVID-19 virus spreading, and industries suffering huge financial blows, it was important to adapt rapidly. The presence of Virtual Office Services offered a lifeline for various businesses and even governmental organizations across the world. Hence, the allure of Virtual Offices has shifted from servicing small businesses and startups to servicing international organizations, with staff strength going in thousands.
It has become obvious that the pandemic has shaped the way business will be conducted in years to come. This has made it pertinent for businesses to have facilities that will enable them to conduct daily activities virtually, in case of any disruption. Virtual Offices are a must-have for any business willing to succeed in the Post-Covid era.
Read: How Remote Teamwork Can Improve The Globalization Of Your Business
---
---
Five Features to Look Out for When Choosing a Virtual Office Service
Selecting a Virtual Office Service comes with a decision to use one. Before these steps, you must be convinced that a Virtual Office Service is right for your business at its stage of development. Below are very important features that an ideal Virtual Office Service must have.
Location of Virtual Office: An ideal Virtual Office Service should offer virtual office spaces in various locations across the world. This helps you to choose one that is central and easy to access for any physical activity your business may need to perform. If you cannot choose a location from the options available with the Virtual Office Service provider, then it's time to look elsewhere.
Facilities and Technology required for work: A great Virtual Office Service should provide all the required materials, tools, and services for an effective office environment. Mailing and Correspondence, receptionist services, video and teleconferencing services, and meeting rooms are some of the basic needs of an efficient Virtual Office. A lack of any of these facilities would be sub-optimal and unideal for the most suitable Virtual Office setting.
Flexible and Adjustable Membership plans: An ideal Virtual Office should have membership plans that can be tailored to meet your office's needs. In reality, you may not require all the features that the Virtual Office Service is offering. A good Virtual Office Service should provide you the liberty and rights to select what features you want, to create one that is suitable for your business.
Cost-Effectiveness: The Virtual Office Service ideal for your business should not be too expensive. One major reason for choosing a virtual office is to save money. It then becomes counterproductive to choose an expensive Virtual Service Provider. You must weigh the quality of the service and the cost to effectively decide whether or not the service is worth it.
Customer Service: The best Virtual Office Services should have accessible and responsive customer service representatives. Running a virtual office can come with some issues, and inquiries should be responded to as fast as possible from the Virtual Office Service.
Top 5 Virtual Office Service Providers
Accessing the parameters above, it was quite tasking to pick the best of the crop. Out of over 25 Virtual Office Service providers, these have shown consistency in the quality of the various services provided.
In no particular order;
Regus Virtual Office Services – Business Address providers
Regus offers virtual offices in over 3000 various locations in the United States, Japan, and the United Kingdom. Their services include mail receiving and forwarding, call answering, meeting and conferencing facilities as well as receptionist services. At Regus, you can get a business address from €31. They claim to provide virtual offices at €120 and other plans can get as pricey as €170 depending on what your business needs. They require companies to sign 24-month contracts at a go and that can be an issue if you're not looking to commit for that long.
Sococo Virtual Offices – Great for Collaborative Work.
Sococo's service is great if you're looking to utilize a lot of collaborative tools. Their sound quality during meetings has been touted as one of the best in the game. Sococo runs a classroom model which is good for schools and training organizations. There is no provision for mail handling, and they do not offer a physical address. However, they provide seamless document sharing and other interfacing tools. Sococo's pricing model is per seat per month and the cheapest plan offered is €10 per seat.
---
---
Read: Initial DEX Offering (IDO): What Are The Benefits Of IDO Model?
Servcorp Virtual Office Services – Networking Opportunities
Servcorp is popular for its business network that allows fellow Virtual Office owners to connect and interact. They allow commitments to be made monthly and claim that customers can opt-out anytime. They also offer their physical spaces for free use, although for a limited time. They have only nine locations, all within the United States. Subscription prices range from €85 to €600. Despite the quality service, Servcorp is one of the most expensive Virtual Office Service providers.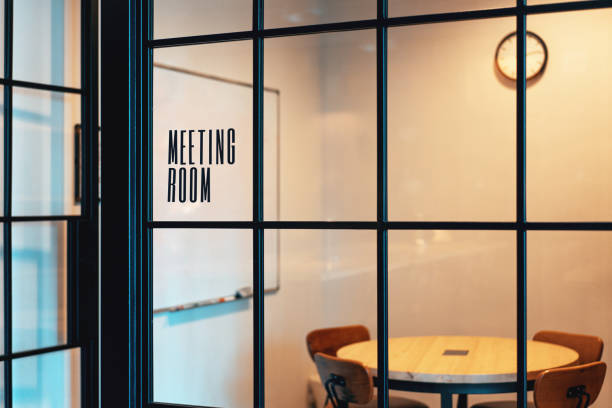 DaVinci Virtual Office Services – Optimal Communication Facilities
Like the name, their claim is of the highest quality and rarity. They offer subscription plans with at least 6 months commitment. Prices are dependent on the location and can range from €43 to €170. DaVinci collects a set-up fee of about €170, a feature that is absent in all other virtual office plans. For a live receptionist and live chat features, customers pay extra fees. With DaVinci you are able to run your virtual business with confidence.
Localoffice24.com Virtual Offices – Low Prices for the Highest Quality of Service
Localoffice24.com has Virtual Office locations in Germany, United States, Netherlands, Ireland, Dubai, and Monaco. Each office location can be registered in the trade register of any of these countries. They provide physical addresses for marketing, visits, and deliveries for your business. The services provided include mail receipts,  mail scanning, translation, and forwarding to postal or electronic mails. The service provides a local phone number and also offers a call answering service.
Localoffice24.com provides an extra layer of protection for your business, with privacy protection using 256-bit encryption. With a subscription, business owners get a nameplate, proof of address, and placement in the local Google directory and Maps.
---
---
Subscription prices start from €9.95 per month for the economy plan, €29.95 for standard, and €59 for premium. Localoffice24.com's plans are so cheap because they own the office spaces used to create virtual offices for their customers. This contrasts with others who still pay rent to real estate agents.
Bottom Line
The answers are clear, as to what a Virtual Office Service is, and what to expect from a suitable one for your business. The providers at Localoffice24.com, Davinci, Servcorp, Sococo and Regus are atop of their game and give their customers the best services at fair prices. To cut costs while providing your business with the best tools for success, get the best virtual office services from any of the above providers.
Other topics you might be interested in:
The Benefits of Getting a Full Service Virtual Office in Germany.
How to Effectively Receive Deliveries for your Virtual Business.
---
---