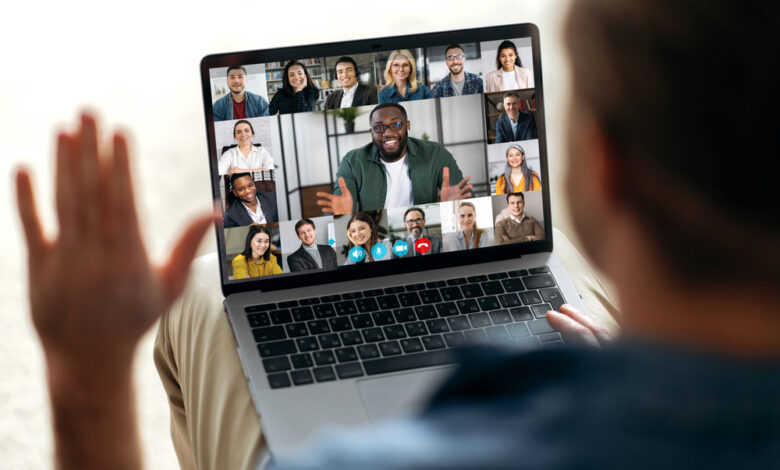 For the past few years, the nature of work has been changing dramatically, and 2020 offered the impetus needed to accelerate this shift.
The COVID-19 problem is one facet of a more extensive transformation driven by significant geopolitical and social upheavals.
Is it better to be a globalist or a nationalist? Is it better to work for a company or the gig economy? Working from home or at an office? Is there a new normal, or is it business as usual? 2020 left us with more questions than answers, which we'll explore in this piece.
Read: Do I Need A Business Mentor?
The Impact Of Remote Work On Globalization, Democratizing Opportunity
Remote employment has grown in popularity in nations like the United States, the United Kingdom, and Canada as technology has enabled it. The phrase "digital nomad" has gained popularity due to millennial culture and new internet firms. Virtual meeting and project management tools like Zoom, LocalOffice24 and Slack have made renting an actual office space an unnecessary investment for many SMBs, providing for a large pool of candidates who are not limited by geography.
Many other countries and sectors were forced to quickly catch up to the working models pioneered by digital nomads due to the pandemic lockdowns. Companies such as Rent-a-Company create a platform for virtual business. To stay afloat in this turbulent market, businesses swiftly invested in remote software and educated workforces inside the digital frameworks now required. Long have futurists predicted an increase in the number of remote-based job opportunities, but no one could have predicted the pace with which this transformation would occur. Remote employment might be the next major revolution in globalization and how we operate.
Read: Virtual Reality for Business: How VR Will Change Entrepreneurship
How might remote work be utilized to help a firm become global?
There are two key ways that remote labor may help with globalization in the literature. The first is forming multinational teams familiar with market insights and having the necessary knowledge (Georgaris, 2020). The third option is to digitally export services and know-how. The first stream, team internationalization through remote work, is the focus of this piece.
Workplace Globalization and Remote Working Conditions
The COVID-19 epidemic has compelled employers to adopt remote working into their labor structure, which hasn't been updated in decades. To restrict the spread of the COVID-19 virus during the last year, remote working has become a requirement, and many businesses and enterprises are discovering that they wish to maintain the internet choices accessible. According to estimates, 20% of organizations seek to include three to five days of remote work every week. Working from home has become more common, resulting in a significant shift in workplace culture and many opportunities for both businesses and individuals.
Employees are asking many questions about future potential as remote working becomes the norm. Employees can apply for any job they desire anywhere in the world. Is it true that workers who work remotely may apply for employment in various countries without relocating? What does this entail in terms of employee rivalry?
Read: Ultimate guide on how to get a company in Dubai (almost) for free
Globalization
The capacity to export services has become a new potential due to workforce globalization. This transformation in the economy has allowed for the export of expertise to various nations. Businesses may now expand their talent pool because they are no longer limited to workers near their organization. Employers and recruiters have the option of hiring any competent worker for the job, as well as the most skilled worker, who may live in a different nation.
Employees' Potential Opportunities
Remote working has made the workplace more personalized, allowing individuals to plan their days around their needs and what works best for them. Most employees had to commute to work every day, some for over an hour. Time spent traveling by vehicle, rail, or metro may now be spent with family or rested more regularly throughout the day. 
Remote learning has been shown to boost productivity and improve work-life balance. The length of time an employee spends in the office, or their attendance are no longer indicators of their work ethic. It is now evaluated based on how successfully people execute tasks rather than how long they sit at a desk.
These alterations in employee behavior have raised concerns about workforce globalization and whether people may apply for jobs that are not near to their homes. Working from home may broaden the range of enterprises available to employees. Workers may now examine which firm is most suited to their lifestyle or abilities and work for a company that previously seemed out of reach before online working became accessible.
Read: The Future of Cryptocurrency
Employees' major issue is that, because workplace globalization draws all competent individuals, it may result in increased demand from firms, such as a higher level of education and competence, making getting a job even more competitive. It might make people hesitant to move employment, less inspired to apply for more difficult-to-get occupations, and even more challenging to enter the workforce after years of study.
There's also a chance that the rise in remote employment may help those looking for work in underdeveloped nations who can't afford to migrate. It might assist recruit and attracting workers who would otherwise rule out specific organizations due to their location.
Closing words
These worldwide virtual teams may assist multinationals and small and medium-sized businesses and startups in their globalization efforts. These groups gain from increased innovativeness and bring in the benefits of variety. Furthermore, global virtual teams bridge national and cultural divides, give flexibility, integrate internationally dispersed talents and capabilities, and link people across physical and temporal barriers.