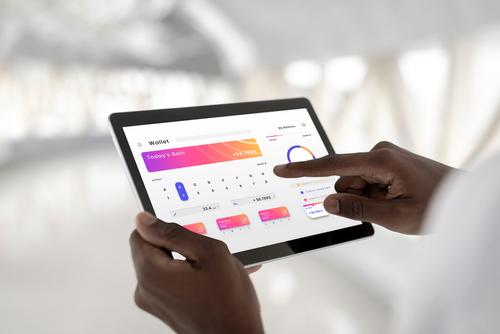 In the recent past, when one thought of banking or making financial transactions, it involved
walking into the banking hall and handling physical cash.
Fast forward to today, many forms of banking are available that are seamless and hassle-free.
One of such is Electronic Money Institutions (EMI). What is EMI? How does it differ from a bank?
What are its advantages and its major service? This article would provide a succinct but easy
answer and explanation to these questions.
What is EMI?
Electronic Money Institution is a regulated finance organization that is licensed by a relevant
finance authority and authorized to give electronic money as an equal equivalent of cash stored
in finance platforms or mobile devices, and also has the same authority to issue electronic
money in another jurisdiction.
Now, an EMI is not a bank that deals with physical cash, EMI's deals with e-money. E-money
refers to monetary value or equivalent stored in magnetic or electronic forms that are stored in
online wallets called eWallets. Think of EMIs as complementary virtual banks that deal with the
concept of complex eWallet technology systems with mobile apps for the provision of money
transfer and FX operations.
Now with that out of the way, what is the difference between EMI and banks?
---
---
What is the difference between EMI and Bank?
Here, we would discuss a few differences they include:
● Lending Money: Banks are in the business of giving and granting loans in the form of
mortgages, business loans, overdrafts, etc. EMIs do not offer loans, it's
completely out of their jurisdiction, they do not have the authority to issue loans.
● Banks issue credit cards with credit limits and payment interests but EMIs can only offer
prepaid and or debit cards.
● Licencing timelines for EMIs and Banks differ, for an EMI the licensing timeline is
+/- 3 months, while that of a bank is +/- 6 months. The licensing application costs a lot more for
EMIs than Banks.
● EMIs are more in tune with the rate of technological development, as they offer services
with full use of the internet. They are more flexible in comparison to conventional banks
that are caged up by regulations and legislation.
● Unlike physical banks where there is the conventional "brick and mortar" building, EMIs
are online so there is no need for a physical location.
According to the international payment platform Credit BLU, many businesses today choose EMIs because of the speed of opening an account and the user-friendly interface.
Advantages of EMI
Some of the advantages of Electronic Money Institutions include:
Completely Online: With EMIs financial transactions can be done anytime and anywhere
in the world, as they are done online. They are easy and hassle-free.
Fast transfer: Making fund transfers between virtual banks usually occur in minutes,
unlike physical banks that take a long time and there is always a queue.
Modern Approach: EMIs provide a detailed record of every transaction made, so it's
easy to trace transactions and trace them through the economy. It also increases
security and prevents counterfeit or fraudulent activities and felonies.
Quick account opening: The ease and swiftness in creating an account with an EMI beat
the process of account creation in a physical bank. With the use of buttons on a mobile
device, in minutes, the account is fully set up. Unlike conventional banks that require you
have to walk into the bank to open an account.
Control Spending: Virtual accounts create the history of all transactions that indicate the
amount spent. And you can check it out when you want. This is a huge advantage of
EMI in contrast with physical banks.
What to look out for when choosing an EMI to open an account
Like every financial institution, before you decide on an institution to open an account with, you
ought to think of these factors:
Security of funds: When choosing an EMI, be sure to research its stability so that your
funds are safe and secure.
Fees: Ensure the EMI does not charge you for basic account transactions or even
account assistance.
Ease of transaction: Choose institutions that make your transactions easy and smooth.
Finally, with the development in technology EMIs are the future of financial transactions and the
ease of the services they offer makes them the best options. So, make your research, choose
your EMI "poison" and enjoy stress-free transactions.
---
---