The brand tone is the consistent way of communicating your message to your potential customers. It's an aspect of your brand's expression, which, together with more concrete graphics, helps to create your brand identity. The tone of voice is referred to by many companies as a communication best practice.
A brand's appearance is equally as significant as its sound. Words are a vital element of your brand recognition. When utilized correctly, they may influence how people view your company. In addition to establishing how your brand appears (visuals), you need also define how it sounds.
That's why your company requires a distinct writing and speaking style, often known as tone of voice.
What are the Examples of Brand Tone of Voice?
Now for the big show: some brand tone of voice examples that can help you understand the different levels of personas and how they could influence your tone of voice. Each company has its unique requirements, but there's a lot to learn from businesses that have established a distinctive tone of voice.
Below are some voice tone examples from well-known corporations.
---
---
Read: What Made Apple? 5 Big Success Strategies
Uber
Uber's tone of voice defines great writing across all touchpoints with a set of basic components. Uber's brand voice is thoughtful, straightforward, and consistent. The Uber brand voice guidelines provide examples of how to write copy (before and after). Uber's voice communicates the brand's core, indicating who it is and what it stands for.
Polite and courteous writing involves putting the reader first. Writing in an effective and easy manner is referred to as simple and direct. Consistently seeks to bring the experience of various departments, nations, and languages together. So that they may all feel the same way: "it sounds like Uber. However, the Uber speech style guide is far more detailed than Starbucks'. Moreover, you will also discover extra tools and editing hints, as well as a tone of expressing support.
Starbucks
Starbucks' brand rules are easy to understand and follow, featuring a section dedicated to the tone of voice. Furthermore, it has a practical and emotive voice. Starbucks' brand voice guidelines include several examples of how to create various apps.
The functional brand tone is largely employed for navigation and order, with the objective of keeping the material clean and legible. The expressive tone, on the other hand, is where the Starbucks brand personality comes to life.
---
---
The brand may generate more space for relevance, connection, and delight by using both practical and emotional tones. Sometimes the text will make you laugh, and other times it will guide you through the purchase process
Dove
It seems logical for a firm that offers beauty and self-care goods to adopt a positive tone. Dove is a shining example of a brand that has created responsible personality qualities by linking its name to a larger movement to empower customers (particularly women) and boost body positivity awareness. You have probably seen Dove's billboard and commercial campaigns featuring women of various shapes and sizes. Behind it, all is a relaxing, motivating, and kind tone of voice.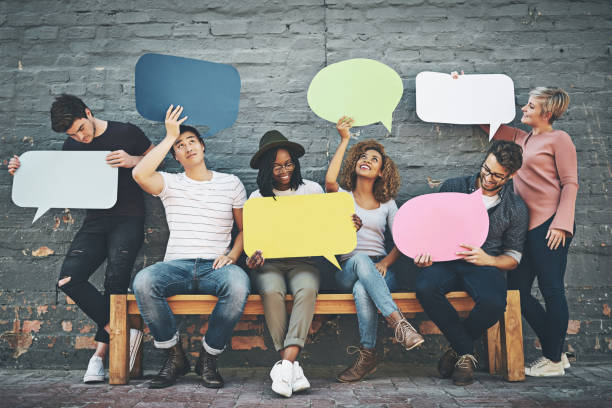 These characteristics are evident in the company's social media posts as well as its website. The uplifting language Dove chooses to connect with readers reinforces the way it characterizes its mission: "beauty is a source of confidence," "self-esteem education," and "realize full potential." These words clearly explain the brand commitment.
Read: 6 Walmart Strategies That Can Boost Your Sales
CloudSmartZ
Brafton customer CloudSmartz reflects the brand tone of voice you desire when dealing with decision-makers, management, or executives. Even with an educated audience, writing about technology may be challenging. Readers must cut through with a lot of acronyms and terminologies before getting to the meat of the content. Even if they understand what SDN-WAN is, the clunkiness of the language might make reading unpleasant.
---
---
CloudSmartz, on the other hand, overcomes these challenges with a brand tone of voice that is both ambitious and realistic. The cloud's capabilities allow for such forward-thinking writing, but it must be calibrated in order to still appeal to corporate leaders
LaCroix Sparkling Water
LaCroix has risen to the forefront of various websites and businesses, becoming the drink of choice for adolescents and parents alike. LaCroix's tone of voice is effervescent, just like its product, which helps to establish personality and connect with customers or followers on social media.
There is just too much you can say regarding carbonated water, but that doesn't stop LaCroix from providing useful information on anything from keeping flowers fresh to making drinks with a favourite taste. The captions or blogs which accompany the images are deliberately written to speak to a client on a personal, intuitive level. As a result, helping LaCroix fosters relationships with customers. Images are a big theme with LaCroix. But those colourful cans need to be publicized somehow! However, the captions or blogs that accompany them are carefully written to speak to a customer on a personal intimate level.
Underneath the level of the exact words, there's a lot going on. Whereas the sentences are brief, they convey a personal brand that is friendly, accessible, and eager to have a good time with friends! Customers identify LaCroix with social settings, friends, and leisure the more the tone of voice accentuates these attributes.
Also Read: What is White Label and How Can You Use It in Your Business
---
---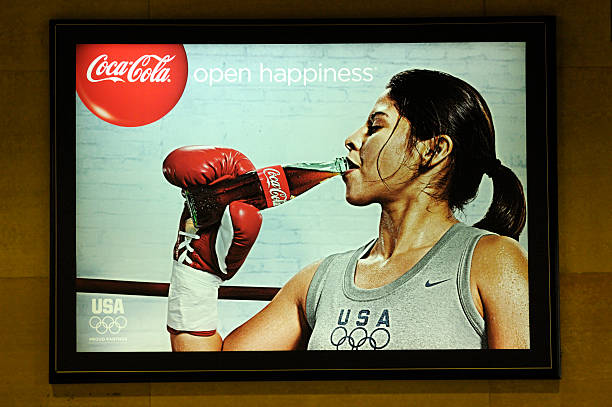 Coca-Cola
Coca-Cola is one of the most well-known instances of a consistent brand voice. Coca-Cola's voice is upbeat, cheerful, and approachable. They are constantly demonstrating notions of what a happy life looks like, all while speaking in a positive tone.
They have been around for nearly 130 years, yet their voice has remained consistent with a single goal: to make people happy. The theme of a happy life can be seen in every marketing campaign, whether it is polar bears, families coming together for dinner (and a Coke), or pals dancing and smiling. Coca-Cola uses captivating pictures and a finely formed tone of voice to wonderfully connect happy sentiments with its product.
Bottom line
Marketers frequently inadvertently adopt the voices and tones of their organizations. However, it doesn't have to be this way, and it shouldn't be, especially when we're dealing with such a valuable asset as our words.
Moreover, establishing a precise tone of voice rules begins with defining your target demographic and your brand's key values. your team will use these guidelines to create a brand. Creating fresh content that corresponds with this goal becomes second nature as team members grasp the rules and apply the brand's chosen tone.
The tone of voice of your company will require some time to establish. These tactics will assist you in taking the initial steps toward developing a distinctive brand identity, and in the interim, you can begin brushing up on all the different sorts of content you will be able to create with your new style and personality.
---
---
Related Articles you Might be Interested In:
Beware of These 8 Common Compliance Risks
5 reasons to set up a business in Germany