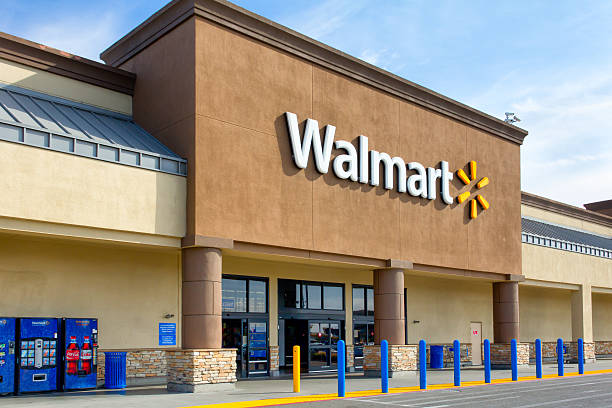 Walmart is the world's largest company by revenue and the biggest retailer in the world. The company operates more than 11,000 stores in 28 countries and employs 2 million people. Walmart's success lies in its ability to adapt to local tastes while also offering everyday low prices on a wide range of products. In addition to being a retailer, Walmart is also a technology company that uses machine learning and data analytics to improve customer experience.
In this post, I will present to you 6 Walmart selling strategies that they used in order to be successful in obtaining valuable offers from the most famous and powerful retailer. I believe that Walmart is one of the closest ways to success for new amazon sellers. But back to the strategies.
What strategies can you implement to boost your sales?
1. Store layout.
Walmart's store layout is designed to meet the needs of the customer in a way that maximizes sales. The company uses a "spoke and hub" system- the store is organized around a central aisle with smaller aisles branching out from it. This layout allows customers to easily find what they want and get to it quickly. It also provides easy access for employees stocking shelves.
The store also has several major departments: grocery, pharmacy, electronics/hardware, apparel/accessories, and food service (with prepared foods). Each department has its own entrance so that customers can enter at any of these points. This helps Walmart keep costs low by not having to pay for traffic flow patterns in front of each department when there are no customers waiting to be served or not enough staff present to serve them. Walmart also markets itself based on price point categories so that customers know exactly what they will pay before they walk into the store.
Read: Ways to Provide 3d Security for your E-Commerce Site
---
---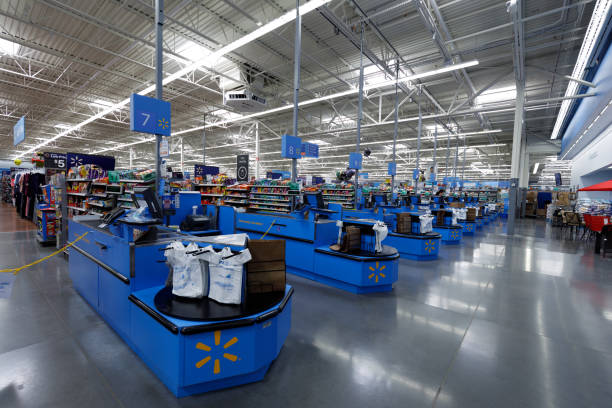 2. Price
The most important consideration for customers is the price. If you want to sell more, make sure your price is competitive. Price is one of the main reasons people visit Walmart stores in the first place — they want to save money on their purchases. The company saves money by keeping labour costs low (and keeping its employees from unionizing), relying heavily on automation, and buying large quantities of goods from vendors at lower prices per unit.
They also offer different payment platforms and plans that take 3 to 24 months to complete depending on the item.
Where Walmart differs from other retailers is in its willingness to sell products at a loss if it thinks it can make up that loss elsewhere. For example, if Walmart can buy a product for $10 and sell it for $12, then it will do so even if it loses $2 on every sale. Walmart also sells products below cost when competing against other retailers or trying to get into new markets.
3. Variety of Products
Walmart has one of the largest product assortments in retailing. The company offers a wide range of products, including food, clothing and household goods at low prices. In addition to offering many of the same items as other mass merchandisers, Walmart also offers several unique products. This helps distinguish it from competitors such as Target or Kmart. For example, it was one of the first retailers to introduce private-label brands including Great Value (food), Equate (personal care) and George (apparel). It also sells an extensive line of Martha Stewart Everyday brand goods exclusively through its stores and website.
4. Digital advertising
Digital advertising is the biggest growth area for Walmart. It's a $1.5 billion business that marketers have projected to grow at a rate of 17% a year through 2022. According to eMarketer digital advertising will account for more than 20% of all ad spending in 2019. Walmart is trying to catch up with Amazon's early lead in digital advertising by expanding its e-commerce platform. it's also building out its own ad network called Walmart Marketplace Network (WMN). Advertising is the most common method of selling. It is a way to reach out to your target market and introduce your product or service to them. Advertising creates brand awareness so that when people think about your product or service, they think about you. You can advertise through various mediums, such as TV commercials, radio ads, print ads, and online ads.
---
---
5. Use coupons and discounts
The biggest reason why Walmart is so successful is because of its ability to offer the lowest price possible. Walmart has several ways to accomplish this. They have a massive number of stores, which allows them to have lower prices on goods than any other store. Having more stores also means that they can use economies of scale to negotiate better deals with suppliers.
Walmart also uses coupons and discounts to help customers save money. They offer coupons in the newspaper or online, and they also offer discounts through their Savings Catcher program. The Savings Catcher program allows customers to scan their receipts after shopping at Walmart. If they find that another store has a lower price on an item, they'll receive the difference back as a refund check!
Also Read: Understanding Amazon Web Services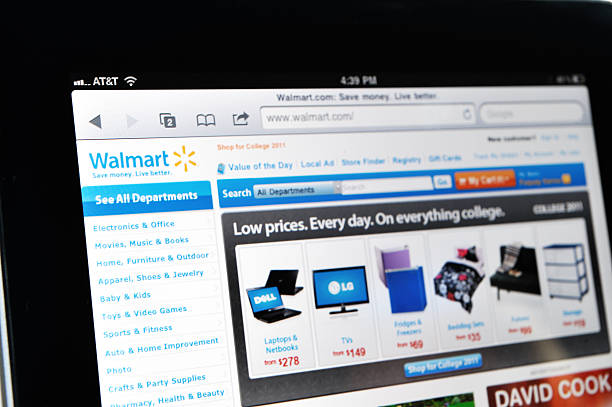 6. Product placement and merchandising
"The right product in the right place at the right time." This is the essence of retail marketing. Product placement and merchandising are two basic retailing strategies that allow retailers to set up their stores in ways that attract customers, encourage them to make purchases, and encourage repeat business.
Product placement involves placing products at strategic locations throughout a store. For example, some products may be placed at eye level on shelves or near the front of the store for customers to see as soon as they enter the store. In contrast, other products might be on upper shelves or behind the counter. These items are not immediately visible but can still be sold when needed by customers who ask for them by brand name or category.
---
---
Read: 6 Profitable Online Business Models
Product-placement strategies should consider how much money each type of placement would cost. Also, how many units could be sold at each location for different prices. Merchandising involves arranging goods within stores according to the most profitable sales combinations possible. For example, placing milk next to bread might seem logical because both items are often purchased together; however, if this arrangement causes people to buy more milk than they need because it is convenient
Final Verdict
Ultimately, there are a lot of ways you can make money selling at Walmart. The key is to focus on the type of product (an Add-on) you want to sell and the right marketing strategies to attract buyers and increase sales. If operating an e-commerce store, you can use reshipping companies to get your product to clients fast. As in any entrepreneurial venture, patience, persistence, and perseverance are essential for success.
Other articles you might be interested in;
---
---
Benefits to joining an affiliate program