Money
How To Draft a Will Electronically at Home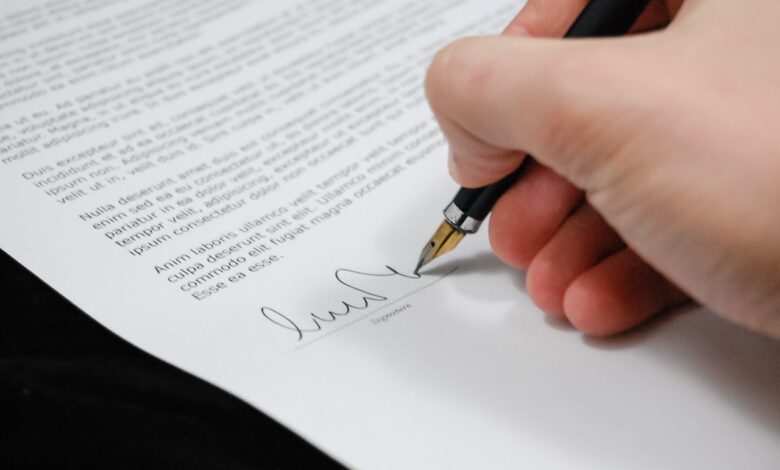 Have you ever thought of what will happen to your loved ones after your death? This is not a fun topic. However, since death is sudden, having a will is important to parents and individuals with dependents. So, do you need to undergo the hassles of drafting one? The good news is, there are online platforms that give you the convenience of making a printable will at home. Please read on to find out how you can easily draft one.
What is a Will?
A will is a legally binding document that states what happens to your property when you die. It clearly explains who will inherit your belongings as well as how and who will ensure the process takes place. If you are a parent, you can name whoever is in charge of legal guardianship of your children in your will, especially if your partner is no longer around.
If you are worried about the outcome of your property after your death, you can write a will to show how you would like it distributed among your loved ones. Also, if you have kids or support your siblings, parents, or spouse, you can write a will showing who will inherit your assets. Therefore, will show you have made arrangements for provisions for your kids and dependents even after you die. Remember, you can include the name of the executor, the one in charge of your asset distribution, in the will.
Who Should Draft a Will?
Having understood what a will is, you may be wondering who can make one. Typically, anyone of legal age, which can be 16 years or 18 years as in most parts, can write a will. Importantly, anyone writing a will must be of "sound mind." What exactly is this?
Read: An Apostille; Frequently Asked Questions
This is someone who understands what a will is and knows the individuals listed in the will and how they are related. Lastly, before you sign a will, you must know the meaning of what assets are. This includes knowing the specific types and amounts, as it will reflect how he or she wants them inherited.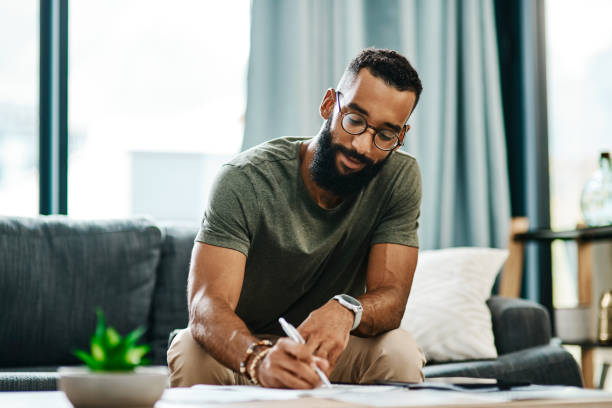 Nonetheless, you don't have to be extremely rich to have a will. On the contrary, as long as you own a home or property, have savings and investments, or a career, you can write your will.
Steps to Drafting a Will
The following are the steps to follow if you want to draft a will electronically at home;
Gather Your Assets and Final Wishes
These are the first steps in drafting a will. Once you have a list of your assets, both physical and digital, you can clearly state your intentions and wishes. Therefore, you should specify the names of the assets and their types and amounts. Furthermore, think of the last wishes you would wish to pass on to your family, such include how you would like your funeral and burial to take place.
Nonetheless, you can use your official documents to gather as much information as you will need in the will as possible.
Get an Online Software
Once you know the assets you would want to be inherited by specific individuals, you can choose an online platform to electronically draft the will from your home. The good thing is you can enjoy a variety. Importantly, you can research and explore a variety before you pick a platform with the best features.
Identify Beneficiaries
These are the individuals who will inherit your property, money, valuables, and any other belongings as per your will. Once again, be clear and specific. We recommend giving out their full names and stating your relations.
Read: Escrow Accounts: What are They and How do They Work?
Nominate a Legal Guardian
You should establish guardianship for your children, dependents, and even pets. Notably, this can be difficult. Therefore, choose the guardian carefully as he or she will be there to protect your loved ones when you are no more.
Decide on an Executor
The executor is the person responsible for making settlements when you are gone. Clearly state the name of this person. Importantly, the person should be trustworthy and can handle financial matters well. Besides, you can name a co-executor too.
Sign the Will
Signing your will is a proper way of finalizing it. ensure you have the right number of signatures as required by your state. Remember, you need to sign the will in the presence of two witnesses. They will in turn sign it in your presence. Notably, the witnesses should not be among the beneficiaries. Do not choose your spouse as a witness if you are married.
Moreover, an online service such as notary24.com can help with the signatures.
Have the Will Notarized
In some states, you must have a notary's signature in your will. Therefore, ensure your will is another of your legal documents that get notarized. The good thing is you can do this online.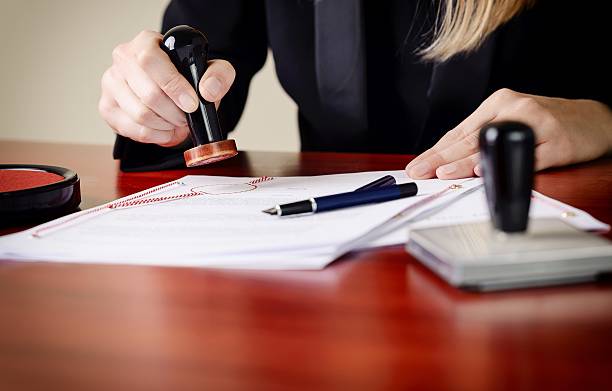 Review and Update the Will
At times, your circumstances may change. For instance, you may get a change in your marital status e.g. get married, divorced, or separated from your mate. In other cases, you may give birth to another baby. Other common scenarios include the death of beneficiaries of executors. Also, you may have made another huge asset purchase. Therefore, if you encounter one or more of these circumstances, it is proper to review and update the will. You can do this after every 3 years.
Read: How to Obtain an Apostille or Certification
Safely Keep Your Will
When everything is in order, you can safely store the will in a fireproof safe, a safety deposit box e.t.c
Do You Need a Lawyer?
The simple answer to this question is no. This is because you can choose to have a lawyer or not. However, if you have very complicated financial matters, or have a blended family, a lawyer may come in handy. On the other hand, if this isn't your state, and you want to enjoy a convenient solution, you can draft your own will electronically from the comfort of your home.
Draft That Will
Taking the step of drafting a will shows you are concerned about your loved ones' future after your death. The good thing is, you can easily do it at home, with the help of an online platform, unless you have very complex financial issues or tricky family situations that require a lawyer. There are simple steps you can follow to get it right. Remember, notary24.com helps with the signatures for your will. Also, you can notarize the will here.
Related Articles you Might be Interested in:
How to Get Documents Notarized Online
Can Apostille Online Platforms Provide Notary Signatures