Money
Trending
Instant SEPA: Bank payments in 5 seconds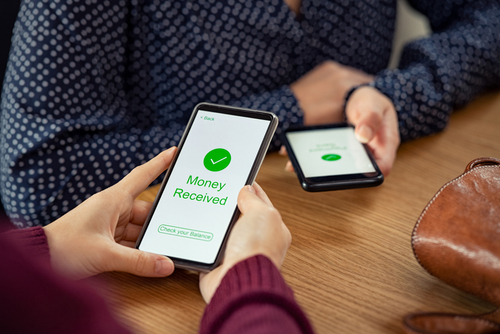 Imagine this scenario: "You finally found those goods you wanted, you get the seller's contact details and you send an email. He responds fast, he gives you his number to text him directly, you both get down to business, after bargaining for 10 minutes you finally reach a price consensus. You are happy but now it's time to pay the funds and it hits you, the seller is in a different country, how do you make direct transfers to him?".
Does that scenario sound like you? Have you wondered how you can make seamless transactions between European countries?
Well, there is a solution or provision made to fix scenarios like that – SEPA.
You might wonder, what is SEPA? How does it fix the problem of Euro transfers? Let's find out more.
What is SEPA?
---
---
The acronym SEPA means Single European Payments Area. SEPA is an initiative or project created by the European Union to coordinate or integrate e-payments between countries in the eurozone.
Its goal is to make global payments smooth and economical, thereby creating a payment market that lowers the price for buyers.
SEPA is a recognized setup market area for making transnational Euro bank transactions.
These transactions are usually made free of charge.
What is SEPA instant credit transfer?
---
---
As the name implies this is a fast credit transaction through SEPA in which the payee receives a credit of amounts less than 15,000 EUR within 10 seconds.
That being said, what is the difference between SEPA and SEPA instant?
Difference between SEPA and SEPA instant
SEPA is just the transfer of funds from one SEPA country to another, usually done through the IBAN number of the recipient. While SEPA instant refers to swift instant transfers done in euros that the recipient receives in seconds.
Secondly, SEPA usually works for banks that are among the SEPA countries, all 36 of them, while SEPA instant works only for those banks that are part of the SEPA instant scheme, they are only present in 23 countries.
---
---
Advantages of SEPA instant
Everyone likes swift service and seamless transactions with SEPA instant these are guaranteed pros:
Maximum transfer amount: When it comes to SEPA instant, you have no worries on how much you can transfer in one transaction, the maximum per transaction is 100,000 EUR. Nothing beats a large transfer in fast time!
Speed: When it comes to money transfers or transactions, patience is not usually a virtue, we like such transactions swift and efficient. Well, with SEPA instant you get both, receive funds with no glitches in 10 seconds!
Flexibility: Unlike the regular SEPA arrangement where transfers have a time limit, and can be processed only on workdays and a particular time, SEPA instant transactions can take place any day any time and fast. So, your access to fund transfer is not limited by time.
If you are curious to find out if your country supports SEPA instant, let's see what they are.
Countries that support SEPA instant
Austria, Belgium, Britain, Bulgaria, Cyprus, Croatia, Czech Republic, Denmark, Estonia, Finland, France, Germany, Greece, Hungary, Republic of Ireland, Italy, Latvia, Lithuania, Luxembourg, Malta, Netherlands, Poland, Portugal, Romania, Slovenia, Slovakia, Spain and Sweden, the 3 EEA countries of Norway, Liechtenstein, Iceland, and also Switzerland and Monaco.
---
---
What to look out for in choosing SEPA instant transfer?
In choosing a transfer you want to look out for:
The ease of transfer between countries
The eligibility of your country to make instant transfers
Bank charge incurred if you have to transfer using multiple currencies
The best platforms offering SEPA instant transfer
Wise (UK) wise.com
Credit BLU (UK) creditblu.com
---
---
Bunq (Netherlands) bunq.com
When you make your transactions, always check that the platform is all-around beneficial, in essence, it checks all the boxes, fast, flexible, and reasonable limits.